The Spectator sat down recently with investment minister Lord Johnson, Scott Cooke, UK and Ireland general manager for the US-based pharmaceutical company Bristol Myers Squibb, and Dr Richard Torbett, chief executive of the Association of the British Pharmaceutical Industry (ABPI), to discuss how the UK can secure its future as a science superpower.
Earlier this year, Prime Minister Rishi Sunak unveiled the government's new Science and Technology Framework – a ten-point plan to make the UK a science and technology superpower by 2030.
One sector that will be crucial to realising this vision is life sciences. This rapidly growing industry encompasses everything from drug development and manufacturing to medtech and advanced medicines, and is increasingly driving global spending on research and development.
The UK enjoys a big advantage in that it is already home to one of the world's strongest life sciences sectors, generating some £94 billion in turnover every year. It also attracts more foreign direct investment than any country other than the US, and is the single biggest spender on research and development.
'The UK's world-renowned life sciences sector is something to be truly proud of,' says Lord Johnson. 'It currently employs 282,000 people across 6,548 businesses and is one of the UK's top exports to the world.'
As well as the direct economic benefits, the industry is an important partner to the NHS – providing early access to new drugs and treatments for trusts and patients, as well as helping the health service attract new talent.
The government has plans to grow the sector through its Life Sciences Vision. According to the ABPI, delivering on this could add £68 billion to GDP by 2050.
Scott Cooke says: 'From an industry perspective there are major pull factors when it comes to investing in the UK.
'There's a brilliant skills base, for example, and an exceptional track record in things like early stage research. You also have strong data assets and robust protections for intellectual property, both of which are vital for developing drugs.
'If you look more recently at the pandemic, we saw a great example of how there can be a strong partnership between government and industry to drive innovation and dramatically improve health outcomes. That's exactly what we want to be doing.'
But while the life sciences sector is expanding rapidly across the world – thanks in part to new advances in technology like AI – so is the competition from countries keen to secure investment and boost their own innovation ecosystem.
'Compared with 20 years ago, the global picture has changed significantly,' says Dr Richard Torbett, chief executive of the ABPI. 'A lot of countries see that life sciences are a huge driver of economic growth and are actively looking to court that investment.'
Scott Cooke adds: 'In a competitive global context, companies will always have a choice when it comes to where to invest. Any investor is going to keep a keen eye on how the UK compares with countries like France, Germany and Japan for example.'
Alongside the consultancy PwC, Bristol Myers Squibb has assessed the competitiveness of the UK against other markets, taking into account multiple factors. They found that the UK emerged as the seventh most competitive market – behind Germany, Norway and Belgium.
'Having met many life sciences companies during my time as minister for investment, I have seen how investment is essential for a truly world-class sector,' says Lord Johnson. 'We know that 55 per cent of sector jobs are supported by foreign-owned companies in the UK.'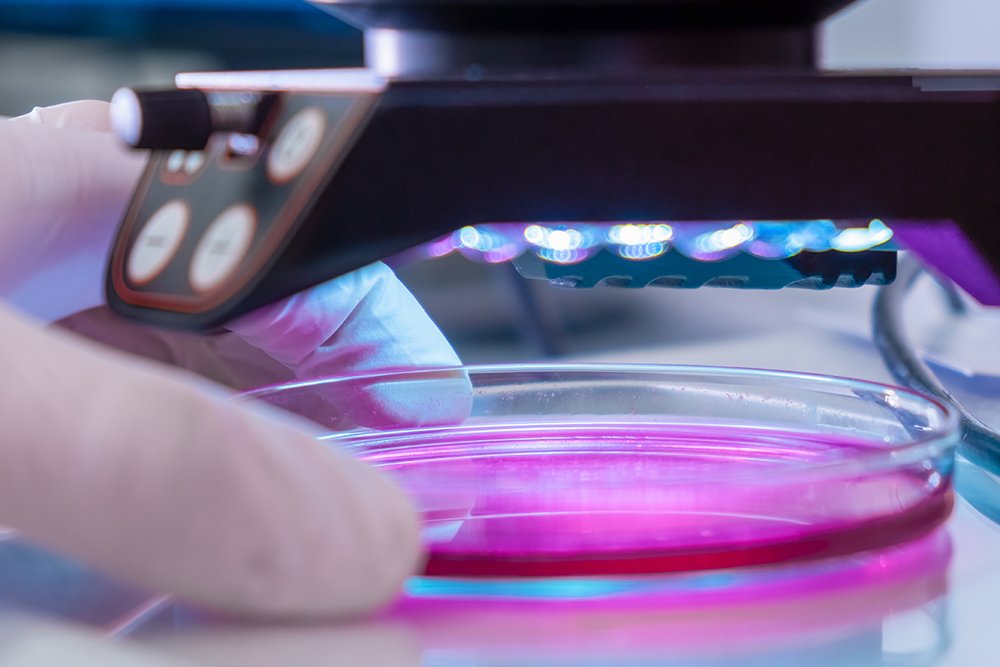 Are there further steps we can take to boost the UK's competitive advantage and secure the best share of future investment?
'When it comes to securing investment, we like to talk about building an overall innovation system,' says Dr Torbett. 'That covers everything from how you incentivise R&D via the tax system to how you regulate things like clinical trials.'
On the latter front, the UK is already moving quickly, with an independent review into how we can apply the lessons from the pandemic – and the opportunities from Brexit – to make it easier to conduct clinical trials in the UK.
But on other indicators, in particular, the arrangements used for procuring drugs from the NHS, the picture is less positive.
In 2019, the Department of Health and Social Care updated its Voluntary Scheme for Branded Medicines Pricing and Access (VPAS). The scheme requires pharmaceutical companies to pay a share of their revenues back to the government when the NHS medicine bill for branded medicines exceeds an annual cap.
While some other European countries have similar schemes, the VPAS rate has risen much more significantly in the UK: from 5.1 per cent in 2021 to 26.5 per cent this year.
'When you're asked to pay more than a quarter of your revenue, it makes the UK much less attractive comparatively,' says Scott Cooke. 'It's definitely the biggest challenge when it comes to the UK commercial environment.'
Indeed there are signs VPAS is already taking a toll on the UK life sciences sector. A recent report by consultants WPI Strategy (commissioned by the ABPI) found that maintaining the current levy could cost the UK £5.7 billion in R&D investment by 2028. Thankfully, policymakers have a chance to change course. With the current iteration of VPAS expiring this year, the government has begun discussions with stakeholders as to what might replace it.
'The clear message we've had from ministers is that they understand some of the challenges the sector faces,' says Dr Torbett. 'They want a mutually beneficial deal which can help the sector really bring its full value to the economy and the NHS.
'If we can get our investment regime on a level-playing field with our competitors, then we can rely on our other assets – like our world-class universities – to help us really stand out on the global stage.'
'The government has said it wants to see more clinical trials take place in the UK, and we welcome that,' says Scott Cooke. 'But fundamentally you're only going to conduct those trials in a country where you have an ability to commercialise the end product.'
It's addressing that question, he suggests, which will prove crucial to whether we can deliver on the ambitious goals of the Life Sciences Vision – and secure the UK's future as a true science superpower.
NO-GB-2300108 May 2023
This article was sponsored by Bristol Myers Squibb and developed in collaboration with The Spectator. None of the interviewees were remunerated for their contributions. Bristol Myers Squibb do not intend to encourage the use, or advocate the promotion of their products through this article and it does not include discussion of specific treatments or products.
Unlock unlimited access, free for a month
then subscribe from as little as £1 a week after that