The plot sounds like an airport thriller – or a Netflix mini-series pitch. In a proud and staid riverside town in north-west Spain, where 'each individual played the role assigned to him', live three women. One is a merciless terrorist killer: Magdalena Orúe, or Maddy O'Dea, half-Spanish, half-Northern Irish, a warrior on long-term loan from the IRA to the Basque separatists of ETA, but now either retired from the armed struggle or quietly brewing fresh mayhem.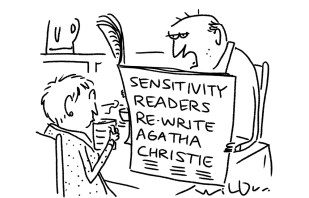 Already a subscriber? Log in
Keep reading with a free trial
Get your first month free when you subscribe. After that it's just £1 a week for full website and app access. There's no commitment, you can cancel any time.
Offer ends in:
${days} days
${hours} hrs
${minutes} mins
${seconds} secs
Or
Unlock more articles