A pandemic will claim lives in two ways: directly, through those it infects, and indirectly as others who need healthcare either do not seek it or are denied it. Chris Whitty, the chief medical officer, has always made this argument – which is partly why, for so long, he was not seeking a lockdown. The focus, since then, has understandably been on Covid deaths. But about a third of the rise in excess death is not explained by Covid, and it's worth looking at in more detail. The chart showing weekly deaths will, by now, be pretty well-known. But if you strip out Covid deaths (ie, those with 'Covid' written on the death certificate) you can still see a spike,
Look at the figures for the week in question, to 17 April, and you can see how the non-Covid deaths are spread around the country.
This is the third week of this trend. On a cumulative basis, non-Covid deaths – broken down by region – are as follows: the Midlands, 1,600. London, the North West and the South East, 1,200 each. The East of England, 1,000. The North East and Yorkshire, 800. The South West, 600. Wales, almost 200.
Is this just a statistical glitch: undiagnosed Covid? There will obviously be an under-reporting of cases – but as Imperial College London's Neil Ferguson has said, as many of two-thirds of 'Covid deaths' would have happened anyway – if so, most 'Covid deaths' will be due to other causes. So the deaths from causes other than Covid might be rising even higher than the above numbers suggest. We know that thousands were moved out of hospitals and into far-worse-equipped care homes in the run-up to the Covid peak. We also know that 40,000 hospital beds are empty, four times more than is normal for this time of year. What's happening to patients who'd normally be treated in those beds? If you look at the rise in deaths in care homes, spiking in a way certain to make headlines tomorrow, only a minority of it is ascribed to Covid.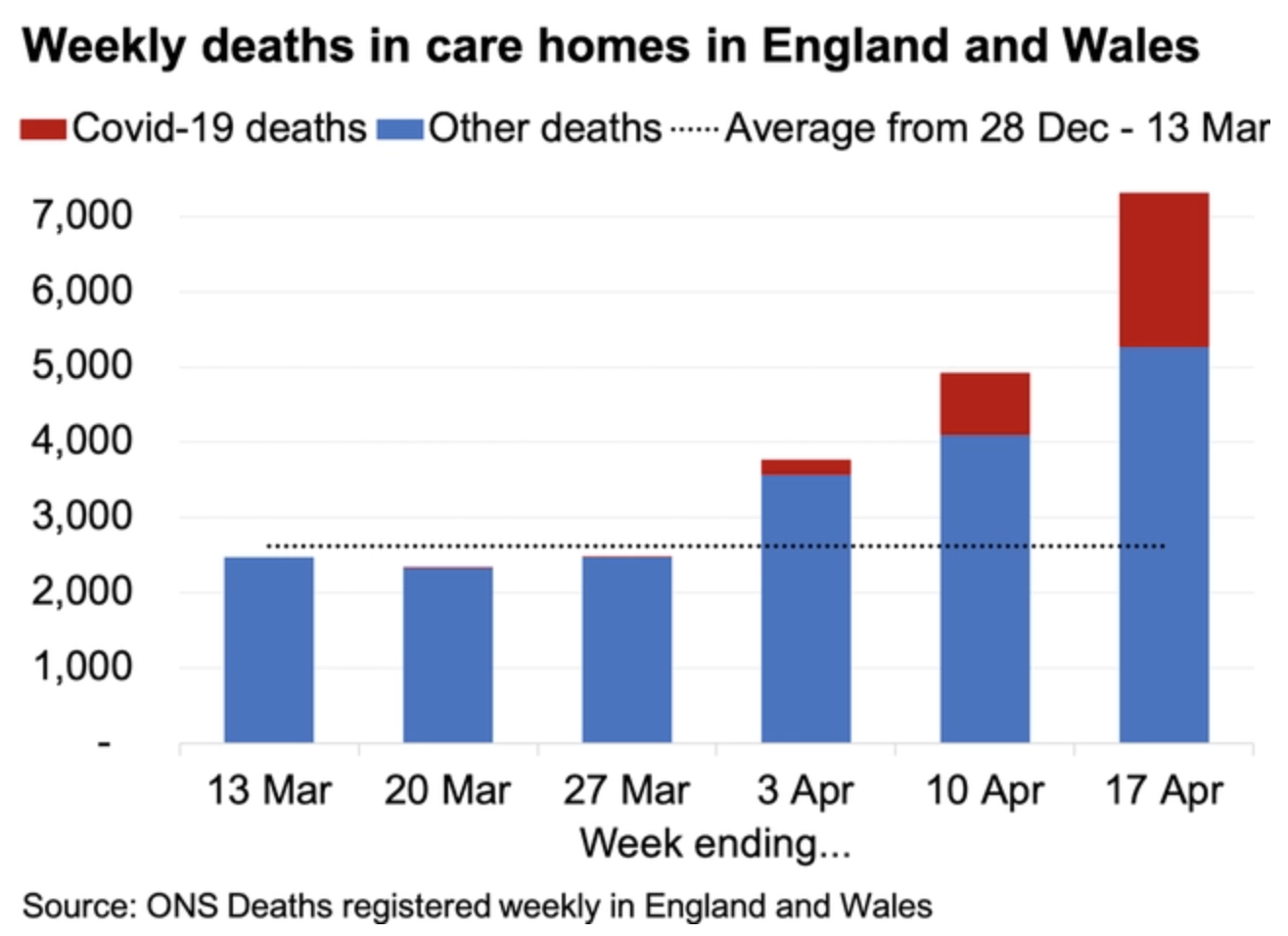 The Spectator's daily Covid email, which looks at data as well as news and research, also ran this graph yesterday showing the sharp fall in people going to emergency care in hospitals. The figures for those seeking hospital for chest pain, too, have also halved. An element of this might may be people not seeking acute care who didn't really need it. But part of it will be people taking the "stay at home, protect the NHS" advice in the wrong way. They may be reluctant to get things checked out and will end up more ill because they don't seek care that can help them at an earlier stage.
As with Covid, we see only fragments of the picture. But it's a worrying one, and worth keeping a close eye on.
Unlock unlimited access, free for a month
then subscribe from as little as £1 a week after that