AAPL

155.81 (-0.01%)

BARC-LN

1.6864 (+0.04%)

NKE

105.74 (0.00%)

CVX

157.85 (+0.01%)

CRM

153.69 (+0.00%)

INTC

31.22 (-0.02%)

DIS

111.2 (-0.01%)

DOW

49.31 (-0.01%)
Labour youth reject Tory defector
Labour have made much of Christian Wakeford's defection today. The party is keen to show it has moved on from the Corbyn era, with some pointing to Wakeford's staunch support of the Jewish community in Bury as proof that Starmer has successfully detoxified Labour's brand. It's the first direct Tory defection to Labour in 15 years and gave Starmer another stick with which to beat Johnson at a gag-filled PMQs.
Yet not all in Labour are so keen to welcome the Conservative MP into the fold. For the party's youth wing has greeted the news by vehemently attacking Wakeford and rejecting him as a Labour representative. Young Labour, the last Corbynista holdout in Starmer's brave new world, has tweeted that Wakeford 'should not be admitted to the Labour party' as 'he has consistently voted against the interests of working-class people; for the £20 Universal Credit cut, for the Nationality and Borders Bill and for the Police and Crime Bill.' It added: 'Young Labour does not welcome him.' Charming!
Momentum meanwhile demonstrated the magnanimity and generosity of spirit which has come to be associated with the Magic Grandpa's followers. A spokesperson said:
Christian Wakeford has voted with this hard-right Tory Government almost 400 times in just two years… He should be nowhere near the Labour Party, and the decision by Starmer to accept him is an insult to the millions of working people who want to see a fairer country. Wakeford should be booted out of Labour and a by-election called immediately.
All together, eh comrades?
PMQs: Johnson comes out fighting
Today's PMQs was as dramatic as you might expect. It began with the spectacle of Bury South MP Christian Wakeford being cheered as he crossed the floor to the Labour benches. Sir Keir Starmer was in a joyful mood, as you might also expect. What was striking was how energised Boris Johnson was in his responses.
Johnson will have had a couple of minutes to prepare for a session about the shock defection of one of his own Red Wall MPs, and he clearly had decided that the best way to deal with this was to fight his way through the session rather than appearing sorrowful. He shouted across the chamber that Bury South had gone Conservative for the first time in a generation under his premiership and that it would return to the Tories at the next election too. The trouble for Johnson is that while Wakeford accepts the first assertion he has clearly calculated that the prediction about the next election isn't true, hence his defection.
A high-energy approach to PMQs isn't without its risks: the Prime Minister is close to boiling point even before difficult questions are asked. This was proven by Johnson losing his cool and shouting that Starmer was 'irrelevant' and 'wasting people's time'. He continued to lean heavily on the need to wait for Sue Gray to conclude her investigation into Downing Street parties. Later, he was scolded by the speaker for trying to force Starmer to withdraw a question about the royal family.
Starmer had plenty of time to prepare, unlike the Prime Minister, and had come with plenty of lines, including that at least Downing Street staff know how to pack a suitcase — after the now infamous report that a suitcase full of wine was wheeled into No. 10 — and that the Tory 'chief whip has told [Conservative MPs] to bring their own booze'. He was helped out not just by his own backbenchers, including Diana Johnson who had the memorable line that the Prime Minister was trying to convince people he was 'stupid rather than dishonest', but also by Conservative MPs.
David Davis became the latest Tory to call for Johnson to go, saying: 'I expect my leaders to shoulder the responsibility for the actions they take. Yesterday he did the opposite of that.' He then quoted Oliver Cromwell via Leo Amery speaking to Neville Chamberlain: 'In the name of God, go.'
Johnson did have plenty of cheers behind him, but notably from those on the government payroll rather than general backbenchers. He might feel relieved that he didn't make things worse in today's session in the way he'd managed to in yesterday's broadcast clip. But PMQs also showed us how difficult it is going to be for him to make things better, particularly once the inquiry he is telling everyone to wait for has concluded.
Rishi, it's not the 1980s anymore
The stench of death clings to Boris Johnson. Bury South MP Christian Wakeford has crossed the floor to join Labour. David Davis has told him to resign 'in the name of God'. Tory MPs reportedly continue to hand in letters of no confidence to the 1922 Committee. Once they reach 54, there will be a vote of confidence. Fresh polling on the Red Wall, conducted by JL Partners for Channel 4, puts Labour at 48 per cent and 37 per cent for the Tories, a near inversion of the 2019 election result. Sir Graham Brady — and Sir Keir — should expect some more knocks on their doors.
The revelation that Downing Street held lockdown-breaking parties, while the rest of the country was banned from being next to dying loved ones, is anathema to Red Wall voters. They broke the habit of a lifetime to vote Tory because they felt betrayed by Labour and alienated from the political class.
Boris diehards may sigh that it was 'just drinks after work'. But lifelong Labour voters who made the heavy decision to vote Tory in 2019, and incurred the scorn of friends and family members in doing so, have been left feeling betrayed and even a little embarrassed.
So the Conservative party, as is their wont when fear sets in, is coalescing around the idea that dumping the leader is the answer. In the short term, it might well be. Installing a credible alternative with no connection to Partygate could help the Tories narrow Labour's polling lead. But is there a credible alternative?
Rishi Sunak is the favourite of the Tory press, and it's not hard to see why. Young, telegenic, an ethnic minority and known to favour tax cuts, he is a modern face for the Thatcherite dogma the Tories still can't break free from. Yet choosing Sunak would be a sign the party is stuck in the eighties. Big government is no longer our main problem and tax cuts aren't the panacea they once seemed. True-blue Tory voters speak more about identity politics, threats to freedom of speech and the tide of 'wokery'. They don't care most about scrapping the BBC licence fee or promising to crack down on illegal immigration. They think it's just what the government should be doing anyway, not bone-throwing to placate them during a crisis.
The other favourite — Liz Truss — suffers from the same failure of diagnosis. The leadership contest is likely to be a competition between Tories to out-Thatcherite each other, throwing red meat to the membership. But the Tories' 2019 voters have wider convictions than free-market fundamentalism. If Boris goes, his successor — be it Sunak or someone else — will have to hold together a broad coalition, especially with the drift of affluent voters away from the party. Boris Johnson is a problem for the Conservatives, but he's far from the only, or even biggest, one.
David Davis: 'In the name of God, go!'
It never rains but it pours. Boris Johnson began PMQs just minutes after backbencher Christian Wakeford defected to Labour, with the subsequent session largely consisting of Keir Starmer and opposition MPs laughing at the Prime Minister's current difficulties. But the highlight was undoubtedly senior backbencher calling for Johnson to go, quoting the words of Oliver Cromwell to the Long Parliament in 1653.
Like many on these benches, I spent weeks and months defending the Prime Minister against often angry constituents. I have reminded them of his success in delivering Brexit, and on the vaccine and many other things. But I expect my leaders to shoulder the responsibility for the actions they take. Yesterday, he did the opposite of that. So I will remind him of a quote that will be all too familiar to him of Leo Amery to Neville Chamberlain: You have sat there too long for all the good you have done. In the name of God, go.
Johnson claimed 'I don't know what he's talking about.' Presumably a line he's saving for Sue Gray's report.
Six times defecting MP Christian Wakeford attacked Labour
Defecting Tory MP Christian Wakeford did not mince his words in his letter to Boris Johnson, informing the PM of his decision to switch to the Labour party. 'You and the Conservative party as a whole have shown themselves incapable of offering the leadership and government this country deserves,' he wrote.
Wakeford is no stranger to criticising his fellow politicians: he famously called Owen Paterson a 'c***' in Parliament. The fledging Labour MP also made a habit of attacking Kier Starmer's party during his brief spell on the Tory backbenches. Here are six times Wakeford took a pop at Labour:
'What we are seeing is a paradigm shift whereby the Labour party no longer represents those working-class communities.' (20 July 21)
'The Opposition have used every opportunity throughout the pandemic to play politics, from accusing Kate Bingham of cronyism to describing test and trace as money wasted. Labour and the SNP are more interested in sniping from the sidelines.' (7 July 21)
'Radcliffe in my constituency is a proud town with a rich heritage and a strong identity that has unfortunately been forgotten for far too long by the Labour council, but this Conservative Government are delivering for the town.' (1 July 21)
'There is the hypocrisy of Labour Members, who almost want to pretend that the past few years have not happened. They are still talking as if Brexit should not have happened and we should still be a member of the single market and the customs union. They lost the argument then and they have lost it ever since.' (17 Mar 21)
'What we see from the Labour party and definitely from the Front Bench is a collective amnesia. Let us not forget that, in 2010 and in 2015, Labour, too, was campaigning on a platform of tackling the deficit and delivering its own austerity, so I guess that all cuts are bad unless they are Labour cuts. We have seen the shadow Chancellor today again inadvertently mislead by confusing the deficit with the debt.' (23 Feb 21)
'After many years of Labour neglect in the north and our northern towns, the Conservatives have now been able to build our very own blue wall in the north; after those many years of Labour neglect, our northern counterparts from 'Game of Thrones' remind us that 'the north remembers'.' (22 Jan 20)
Mr S wonders how Wakeford will justify these words to his new Labour colleagues – and the voters of Bury South who elected a Tory MP….
Omicron is on its way out
Omicron peaked in England in early January, according to figures just released by the ONS. The estimates from the weekly infection survey show that cases in the UK peaked at around four million before falling. In the week ending 15 January, 1 in 20 had Covid in England, Scotland and Northern Ireland, and 1 in 25 in Wales.
We shouldn't be surprised by this — this is how Omicron seems to go world over. As in Gauteng, as in South Africa, as in Lambeth, as in London and now in the UK: it falls almost as fast as it rises.
Quite simply, the variant is so infectious that it quickly reaches levels of prevalence that are unsustainable because so many people have been vaccinated, infected and become immune. Another survey from the ONS shows 97 per cent of over-16s have Covid antibodies. Antibodies were highest in the old, who had the booster first and are best-covered by three jabs.
What remains to be seen is what will happen when immunity wanes. UKHSA data shows the booster begins to lose efficacy at about ten weeks after the jab. Studies suggest natural immunity might last longer, but it too fades. The latest models from Warwick (considered by Sage) say a summer Omicron surge is possible:
[the models] show an 'exit' wave due to increased mixing and waning vaccine immunity. Precise timing and magnitude of this exit wave is highly dependent on both population behaviour and the scale of the current wave and cannot be predicted with any certainty.
Whether that prediction proves to be credible or not, the fact is Omicron is a very different disease. Of the models considered around Christmas, the scenarios where Omicron is 10 per cent as severe as Delta are the only ones that are remotely accurate. ONS weekly deaths are below the five-year average, hospital admissions and occupancy continue to fall and ICU levels are at their lowest since July. The winter crisis many heralded has not materialised.
Red Wall Tory MP Christian Wakeford defects to Labour
In the past few minutes Boris Johnson's Red Wall has started to crumble in a more dramatic way than he thought possible. Christian Wakeford, the Conservative MP for Bury South, is defecting to the Labour party, having previously submitted a vote a letter calling for a vote of no confidence in the Prime Minister.
Wakeford has been conspicuously unhappy with the leadership of his party for some time: he famously called Owen Paterson a c*** in the voting lobbies during the attempts to help him evade the standards regime that started the turmoil around Boris Johnson.
This is the worst possible timing for Johnson as he is currently backstage in the House of Commons preparing for what was already going to be a bruising session at Prime Minister's Questions. Wakeford had been in talks with Keir Starmer and his team for a number of months which means the Labour leader has had plenty of preparation for this session. Boris Johnson has had none.
Wakeford's defection also sends quite a striking message about the Labour party. His constituency has a large Jewish population and he has been very concerned with fighting anti-semitism since being elected in 2019. That he has chosen to move to Starmer's party shows he believes Labour has changed sufficiently for it to be a safe space for Jewish members again.
Defectors get a rough time in politics. They are often shunned socially by their previous colleagues and never fully trusted by the MPs in their new party. How his former Tory colleagues talk about Wakeford in the coming days will give us a very good idea of how close to the end Boris Johnson is getting.
In a statement, Wakeford told the PM:
'Dear Prime Minister, I am writing to inform you of my decision to resign from the Conservative Party and apply to join the Labour Party. From today I will be sitting as the Labour MP for Bury South because I have reached the conclusion that the best interests of my constituents are served by the programme put forward by Keir Starmer and his party.
I care passionately about the people of Bury South and I have concluded that the policies of the Conservative government that you lead are doing nothing to help the people of my constituency and indeed are only making the struggles they face on a daily basis worse. Britain needs a government focused on tackling the cost of living crisis and providing a path out of the pandemic that protects living standards and defends the security of all. It needs a government that upholds the highest standards of integrity and probity in public life and sadly both you and the Conservative Party as a whole have shown themselves incapable of offering the leadership and government this country deserves.
Being elected as MP for Bury South was the proudest day of my life. I care passionately about the area and will always be grateful to those who have supported me. Today, however, I am in no doubt that they will be better served by my joining a party that genuinely has their interests at heart. I have wrestled with my conscience for many months, and you will know that I have made my policy misgivings clear on many occasions in private and sometimes in public. I can no longer support a government that has shown itself consistently out of touch with the hard working people of Bury South and the country as a whole.
Under Keir Starmer, the Labour Party is back firmly in the centre of British politics, in touch with working people, and ready to provide an alternative government that this country can be proud of. and not embarrassed by. My decision is about much more than your leadership and the disgraceful way you have conducted yourself in recent weeks. However, I don't believe all politicians are the same and I do believe in the power of politics to be a force for good. So does Keir Starmer. He has shown that integrity in the way he has lead his party on issues that matter to me,. not least the vital challenge of combatting antisemitism.
I will always put the people of Bury South first and will continue to speak out for the changes the area needs. Changes that can only be delivered by a Labour government under Sir Keir Starmer.'
More to follow…
Ousting Boris Johnson now would be a mistake
There must come a time when even Beth Rigby starts to ask whether she is too fixated on a small staff party which happened nearly two years ago and not quite enough on the highest inflation rate in 30 years and the prospect of a Russian invasion of Ukraine.
But to be fair to Sky TV's political editor – who herself was taken off air for three months last year for attending a party which broke Covid rules – she is hardly the only one. As well as every other media outlet pursuing the same story to the point of absurdity the story is being fed by a number of covens of Conservative MPs who are determined to use this opportunity to oust the Prime Minister. Besides those who have never liked him are those who appear to have made the cold calculation that he is no longer an electoral asset and, although he might be to thank for their victory in 2019, they would stand a better chance of re-election with Rishi Sunak or Liz Truss.
They need to think again – and fast. The idea that a change of leader is going to turn around the Conservatives' fortunes is dangerous nonsense. Put Sunak or Truss in charge and we are still going to be faced with a cost of living crisis. Inflation is still going to be over 5 per cent; energy bills are still going to go up by 50 per cent or more in April – and there is nothing another Tory leader could do about it. Those are the biggest threats to the government.
For PM Sunak the difficulties would be especially intense because people will remember him as the Chancellor who presided over rising inflation, who failed to remind the Bank of England of its duty to keep the Consumer Prices Index at or close to 2 per cent. While Sunak may have cleverly skipped telling the House of Commons that National Insurance rates would be going up by 1.25 per cent – a fiscal announcement which, unusually, was made by the Prime Minister – that is unlikely to wash with the public when shrunken pay slips start to land on doormats from April onwards. Sunak was still Chancellor at the time the decision was made.
Sunak does at least possess good communication skills and is TV-friendly. The same is not true of Liz Truss, who has qualities more likely to frighten the voters. Michael Gove? The public made its mind up about him long ago – and his confession to snorting cocaine while penning columns laying into middle class drug users isn't going to impress Tories in the shires, even if it was more than two decades ago. Jeremy Hunt? He has already been rejected once. Sajid Javid? He can claim his hands were clean throughout Covid because he was out of office, but you are as likely to get a rousing speech out of a stone.
And we are assuming, of course, that all these candidates obeyed Covid restrictions to the letter. I have no evidence to offer to the contrary, yet as soon as any of these candidates declare there will be intense efforts to sniff out the smallest of breaches. If they are found to have gone out for a second walk of the day they are going to be toast. That is the atmosphere we are in, whether we like it or not.
Boris Johnson might be a maverick when it comes down to rules of any kind – and he has exposed the folly of passing such nannying rules in the first place. But he does have a connection with people who do not usually vote Tory. Rishi Sunak might just about be able to claim that, too, but it is hard to see any other possible candidate who could even remotely ensure that the red wall is not rebuilt.
How to make a classic pork pie
The humble pork pie has held its place in English culinary history for hundreds of years and now it finds itself embroiled in the latest Westminster plot to oust the Prime Minister. This iconic lunchtime staple may look simple to pull off but, just like the current political manoeuvres of SW1A, it's far from a small undertaking.
Although crust pastry predates the pie itself, it wasn't pastry as we now know it, but a water-flour-oil mix used by the Romans to cover their meat during cooking. This protected the meat from burning during the cooking process and helped it retain moisture; it wasn't intended for consumption, and was discarded after baking.
Hot water crust pastry first appeared in the 14th century, mixing much needed fat into the Roman salt dough, and brought with it a wealth of edible possibilities, the pork pie perhaps being that with the most staying power. So if you fancy a little weekend project, here's a recipe for a proper pork pie, made by hand, right down to the jelly. It's worth the effort: handsome and golden, it stands tall, packed full of meat and plump with jelly. It is a pork pie to be proud of.

Tips and tricks for the perfect pork pie:
Leave the pastry to cool. It is infinitely more workable, and will not slump like some sad thing inside your tin. Be patient when dealing with it: it really is important that there are no holes, and that the pastry is uniformly thick.
Malt extract: because the main body of the pie doesn't see the oven directly, there is the risk of only the top browning and the rest of the pastry looking at best, wan or, at worst, a pallid grey. The malt extract helps with this, and also gives the pastry a crispness it might otherwise lack.
Jelly: I got the best results from doing a two-stage fill. The meat will suck up a lot of the initial jelly, which is no bad thing, but it means that a pie which seemed replete with jelly, is suddenly lacking after 15 minutes. You can solve this with a refill when the first jelly-pour has cooled. You, of course, don't have to make your own stock with trotters if you don't want to, but it is surprisingly easy, and doesn't require any messing about with gelatine. You can ape the trotter stock by making pork or ham stock from a cube and adding powdered or leaf gelatine. It goes like this…
Pulling off a pork pie takes considerable plotting
Classic Pork Pie
Makes: 1 medium-sized pork pie
Takes: 3 hours, plus refrigeration
Bakes: 1 hour 30 minutes
For the pastry

50g butter
65g lard
160g strong white flour
160g plain flour
85ml water
1 teaspoon salt
1 tablespoon of malt extract
1 egg yolk
1 pig's trotter
1 onion
1 small carrot
1 small bunch of parsley stalks
1 rib of celery
6 black peppercorns
For the meat
250g boned pork shoulder
65g pork belly
65g streaky bacon
½ tsp ground mace
½ tsp ground white pepper
1/2 tsp ground nutmeg

1. First, make the jelly. Peel the onion and carrot, and place in a stock pot along with the trotter, parsley, celery and peppercorns, and a pinch of salt. Cover with water and bring to the boil. Lower the heat to a simmer and leave for an hour. Strain the liquid into a bowl: it should be golden brown, but not a deep brown, and should be silken and noticeably reduced. Refrigerate overnight.


2. The following day, have a look at the stock; it should have jellified and slightly set. If not, return to the heat and reduce it down a little further; if it's more set than you would like, you can thin it out with water.


3. Now, prepare your meat. Cut all the meat cuts into 5mm squares. For the bacon, this is easiest to do with sharp scissors. Add the mace, white pepper and nutmeg, and a pinch of salt, and mix through the meat.

4. Make your pastry. Rub the butter into the flour in a large bowl, until the mixture looks like breadcrumbs. Place the lard and water in a small saucepan and heat until the lard has melted, but don't allow it to boil. Add the salt and the malt extract, give the mixture a gentle, but firm stir, and add to the flour mix.

5. Mix first with a knife and, when it cools enough, with your hands, bringing it into a ball of smooth, even dough. Press the dough out onto a plate and cover with clingfilm, and leave it to cool to room temperature.

6. When cool (but not cold), lightly flour a work surface, and roll the dough out into a rough rectangle, until it is about 3/4cm thick. Fold the top third onto the middle third, and the bottom third on top of that. Roll out and repeat the folds again.

7. Roll 2/3 of the pastry to 1cm thickness, and cut into a circle (I use a dinner plate for this). Place inside the pie mould, and using your fingers, press the dough into the edges of the mould, and smooth any pleats, to ensure an even dough all the way round. The dough should reach the top of the mould but no further. Ensure there are no gaps or holes, or terribly thin areas, or the jelly will leak later on.
8. Roll the remaining dough to the same thickness, and cut into a circle (I use a side plate or saucer for this). Tip the meat into the mould, and press down: it should be tightly packed, as it will lose volume when cooked. Brush the edges of the pastry with egg yolk, and place the remaining dough circle on top, as a lid. Crimp the edges evenly, pressing gently to ensure they stick, and brush the lid with the rest of the egg yolk. Create a hole in the lid about the size of a biro. Chill for an hour.
9. Preheat the oven to 160°C. Remove the pie from the fridge and place on a baking tray in the oven for 1 hour 30 minutes.
10. Leave to cool for 30 minutes. Towards the end of the 30 minutes, warm the trotter jelly until it is pourable. Place a funnel into the hole made in the pastry, and slowly pour the jelly into the hole until the pie is full and won't take any more. Place in the fridge to completely cool, and then rewarm the jelly and add in the same way as before, as some of the jelly will sink into the meat as it cools. When completely cool, ease the pie from the mould.
The Red Wall poll which suggests it might be curtains for Boris Johnson
Can Boris recover from the storm of partygate? The Prime Minister has pinned his hopes on being exonerated – or at least not entirely condemned – by Sue Gray in her investigation into Downing Street festivities during the pandemic. And yet, whatever she says, the writing might already be on the Red Wall for Boris.
Support for the Prime Minister has collapsed in those constituencies which handed Boris his 80-seat majority in the 2019 election, according to new polling. Labour now enjoys an 11-point advantage over the Tories in the Red Wall. Crucially for the PM, the main reason given for many voters in turning their backs on the Conservatives are ongoing revelations about partygate. The poll of 518 people, conducted by J.L. Partners, shows that if a snap election were to be held now, the Tories would cling on to only three of the 54 seats they seized from Labour: Dudley North, Bassetlaw and Great Grimsby.
The numbers make for dire reading for the PM – and could be a further call to action for wavering Red Wall Tory MPs who are terrified their stay in parliament will be short-lived if a change of leader is not imminent. While only seven Tory MPs have gone on the record to say they have submitted a letter calling for a vote of no confidence in the PM, dozens more have spoken out publicly to criticise Boris and his handling of the partygate row.
Tory MPs speak of being inundated with furious correspondence from constituents calling for the PM to go. For now, many MPs are biding their time, waiting for the release of Gray's report. But how long can they hold out as their inboxes fill up?
Ian Levy, the first Conservative to represent Blyth Valley since the constituency was created in 1950, is one of those to have spoken out. He said:
'I understand the real anger at reports that those in power were not abiding by the rules. The public deserves better than this.'
Antony Higginbotham, another Tory Red Waller, echoed those remarks, telling his constituents in Burnley:
'I am as angry and disappointed as you are. This whole saga has damaged trust in politics'
It seems hard to see how a report from Gray is going to help matters for the PM. His best hopes lie in her concluding that the PM was not aware of the festivities taking place in Downing Street during the height of the pandemic. Even if Boris is not personally blamed, for many the distinction between the PM and No. 10 Downing Street is non-existent: if Boris can't control what is going on under his own watch in his own home, is he really the man to run the country? Is he up for the job of leading the Tories into the next election?
More and more Tory MPs, in private, if not in public, appear to be concluding that the answer to both those questions is that he is not.
Perhaps the most devastating indictment of the PM comes, not from the usual suspects who have called for the PM to go ever since he took office, but from the PM's friends and allies. Danny Kruger is a staunch ally of the PM; he worked as Boris Johnson's political secretary. Nonetheless, he made his feelings about partygate apparent when he gave his response to the revelations last week:
'The broader issue, and the subject of many of my letters, concerns the character and competence of the Prime Minister. I am sorry that so many people, many of them lifelong Conservative voters, have decided they cannot vote for us again while Boris Johnson is leader. They represent the respectable tendency which is the foundation of our party and indeed our country: the people who believe in following the rules, being straight with people and being accountable for your conduct. It is a very bad moment when so many people like this lose faith in a Conservative Prime Minister.'
Kruger did not call for Boris to step down. Instead he suggested that what the PM needed was a chief of staff, cabinet secretary and deputy PM who can help him get a grip. But damning polls – such as this latest survey of Red Wall voters – suggest that the PM hiring and firing those around him won't do much to alleviate the growing fury of voters who handed Boris his majority in the first place.

Tom Tugendhat's leadership lunching
Roll up, roll up: the leadership game is afoot. Every Tory with a smidgen of ambition is out on manoeuvres, flashing their ankles like a Victorian courtesan. All the aspirant 'big beasts' are getting in on the act: Jeremy Hunt is doing interviews, Liz Truss is hosting drinks at 5 Hertford Street while Penny Mordaunt is getting glowing profiles too. Most privately expect to lose to the heir apparent, saintly Rishi Sunak, but hope in so doing that they grab a decent Cabinet post as a consolation prize.
But if the sinking SS Boris takes down all its crew, there is a chance that fearful Tories could turn to someone untainted by the ancien régime. Someone decent, moderate and sensible, who represents the best in British conservatism. And who could be more decent, moderate and sensible than persistent Boris critic, Tom Tugendhat? As chair of the Foreign Affairs Select Committee he's clashed repeatedly with Johnson over issues like Huawei and Afghanistan, memorably denouncing the Kabul fiasco on the floor of the House of Commons back in August.
Over the years, Tugendhat has made no secret of his ambitions for the top job, saying in a 2017 interview that 'Of course!' he wants to be Prime Minister, adding 'I bought a ticket so why wouldn't I want to win the lottery?' Mr S has watched with interest his interventions over recent months, including his public jibes at the Tory party conference. And it seems that Tugendhat has covered himself well for any future leadership bid, given his numerous appearances on the infamous 'rubber chicken' circuit at Conservative association fundraisers.
The Tonbridge backbencher certainly isn't doing anything to quell such speculation that he will run, judging by his upcoming events. For Mr S has spotted that Tugendhat is due to address South Oxfordshire Tories in a fortnight's time at a 'late light lunch' at which he is billed as 'one of the up and coming Conservative MP's of our era.' The association notes, tantalising, that he is 'currently' serving as a mere backbencher – does that suggest greater things perhaps?
Let's just hope they manage to spell the name of 'Tugdenhat' right, given it might soon be plastered on campaign materials everywhere…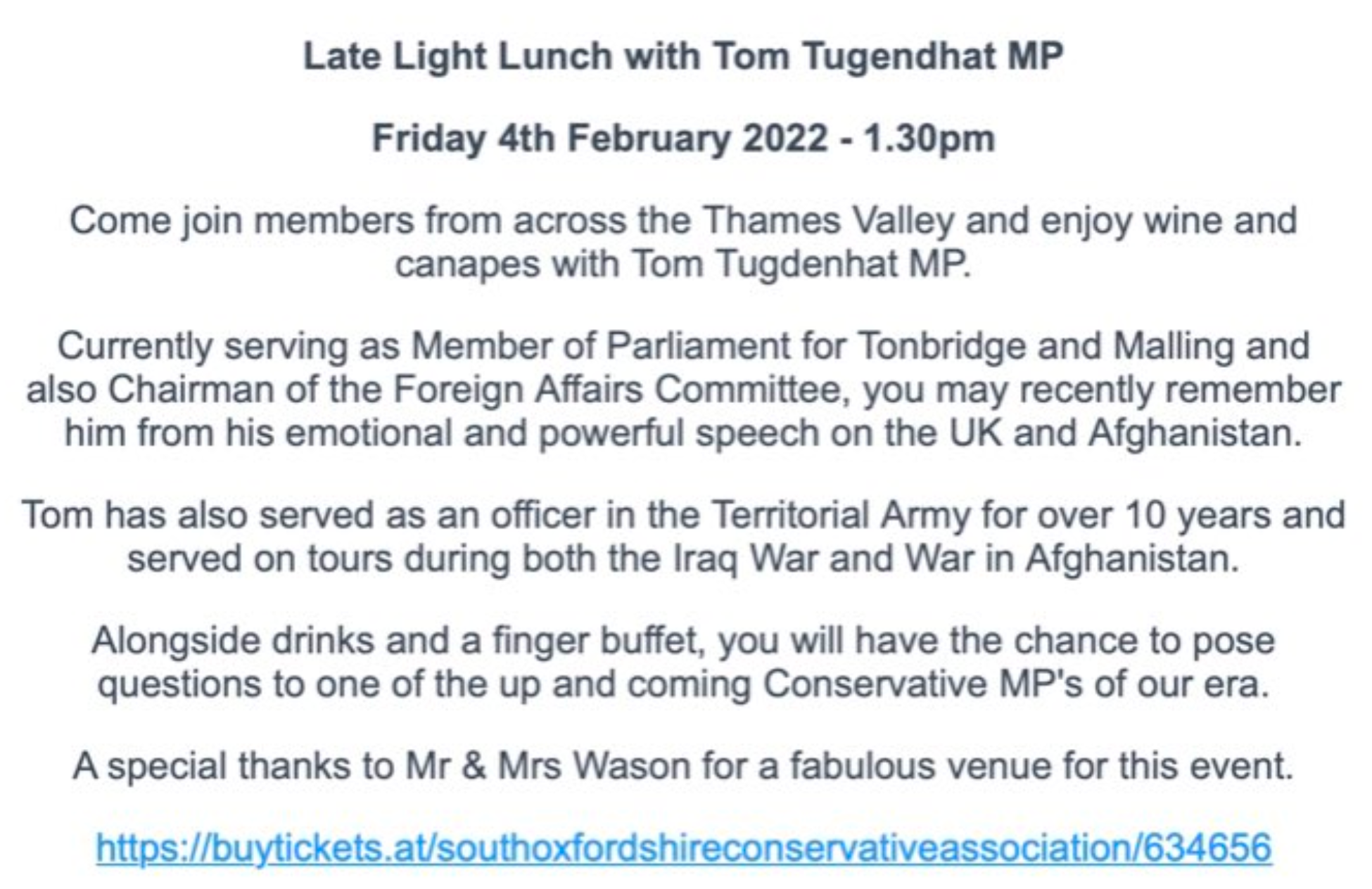 All the drinks you need to complete Dry January
Statistics suggest that many of us who valiantly hid our gin in the back of the wardrobe on New Year's Day have since slid back into comfortable old habits. But whether you've had a dry Jan wobble or you're just walking extra slowly past the strong lagers in the supermarket, fear not. 2022 brings with it lots of great alcohol alternatives to help you cut down or cut out that sauce for the rest of January and beyond.
Oddbird Blanc de Blancs, 0% – Spirit.ed £9.95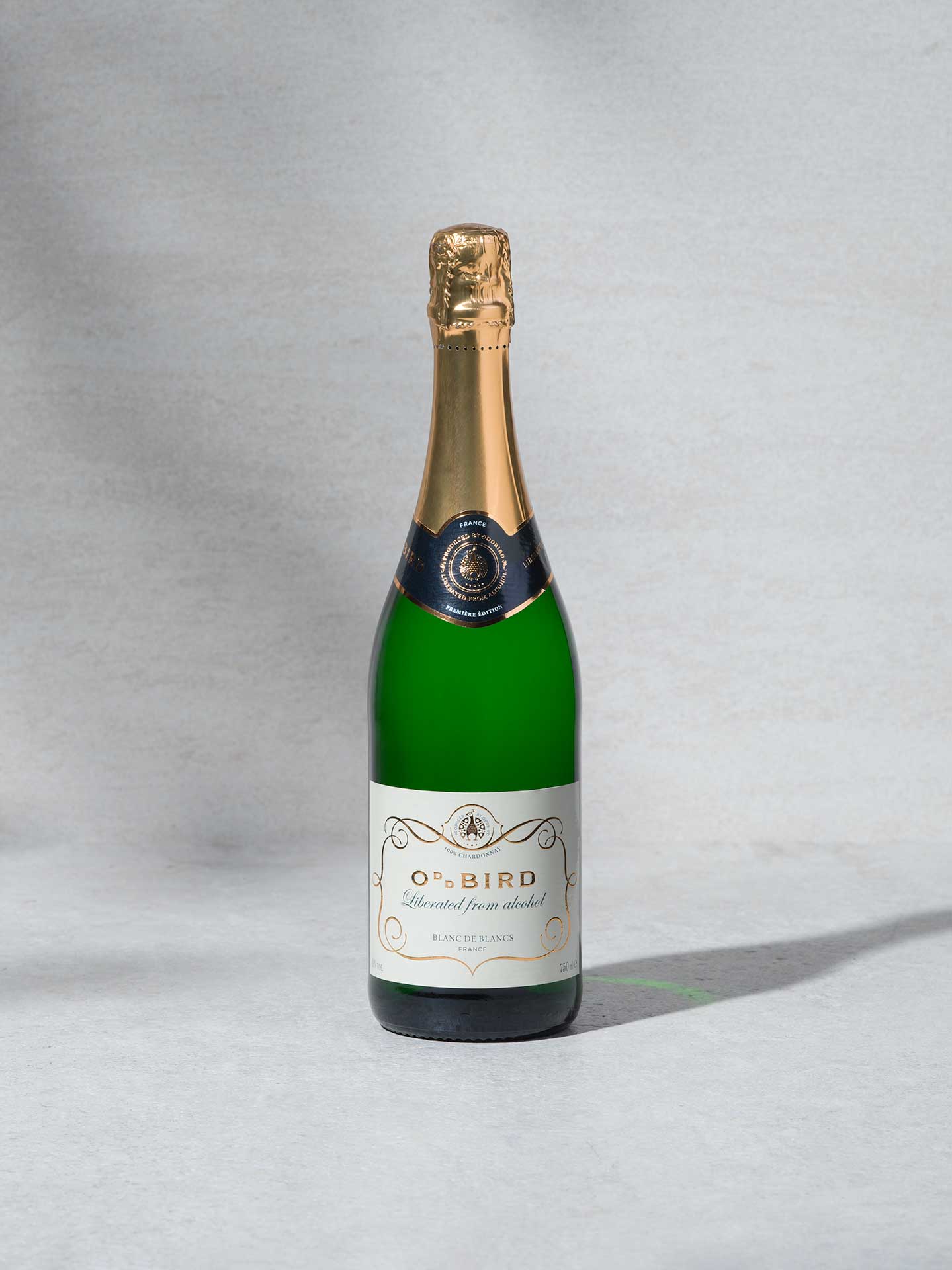 As a nation we're probably a bit too into the idea that celebration must necessarily be accompanied by alcohol. But in fairness to us, opening a bottle of fizz to mark an occasion is a pretty lovely piece of human behaviour that's not easily replicated by, say, putting on a big brew. For this reason, a properly good sparkling wine substitute has been an elusive goal of the burgeoning low-and-no industry since the beginning.
Many prototypical offerings closely resembled Shloer or Purdey's and failed to deliver a suitably Champagne-y experience. But this Dry January, Swedish upstart Oddbird is offering a zero ABV sparkling Chardonnay that really hits the mark. The firm sources grapes from the Laguedoc, vinifies them, and then ages the resulting wine in oak for up-to 12 months. Distilling in a vacuum allows them to vaporise ethanol at low temperatures, removing it from the equation without breaking down the wine's delicate flavour in the process. We can imagine there's slightly more to it than that, but the good people at Oddbird are tight-lipped about their 'unique, patented method' so for now we can only speculate.
In the glass, Oddbird Blanc de Blancs is dry and pleasantly floral, with apple blossoms, almond pastries and lemon oil. Superb aperitif material and excellent with shellfish or goat's cheese. Very impressive stuff.
High Point Ruby Aperitif, 0% – Direct £19.99

One of the great difficulties in creating a satisfying booze alternative is that so much of what makes our favourite drinks special is created during fermentation. Yeasts create alcohol, sure, but they are also largely responsible for the hint of mango in an Islay malt whisky, or the sense of chocolate and leather in a good Barolo. Without some kind of fermentation to create layers of flavour, that kind of complexity is hard to replicate. What a new wave of producers in the emerging no-and-low categories are attempting to do, is gain the benefits of fermentation and then remove the alcohol. Enter High Point and their booze-free pre-dinner sipper.
The Cornish newcomer's Ruby Aperitif seems posed to fill a Campari/Aperol shaped space in the lives of the alcohol avoidant. It's made by creating an alcoholic ferment with tea leaves, orange zest, pink peppercorns, wormwood and other botanicals – which then undergoes secondary fermentation to convert the ethanol present into acetic acid. Anyone recalling their GCSE science will know we're in vinegar territory, but not to worry. Acetic acid-based cordials – otherwise known as shrubs – have been a fascination of bartenders for years and there are plenty of drinking vinegars enjoyed for health and recreational purposes around the world.
The menacingly red finished article is bracing and bitter, with a puckering tartness like dry cider. Just the sort of thing that gets you in the mood for dinner. A large measure served long with tonic water or soda, garnished with an orange wedge and a few olives, makes a very solid ersatz Spritz and excellent company for hard cheeses and cured meats. A welcome addition to the bar cart.
Portobello Road Temperance Spirit, 4.2% – Direct £23
One of the founding members of London's distilling renaissance, Portobello looms large in the modern gin scene. The firm's three storey base in Notting Hill is still one of the best places in London to do that thing where you distil your own London dry. In addition to a rotating selection of limited-edition gins, Portobello Road also offers a Temperance Spirit that promises lots of juniper goodness without emotional swings or hangover. Yes, it's not technically alcohol free, but a large measure of this topped up with tonic will deliver about 0.2 Great British units. Any drink you'd have to smash 20 of to get a buzz on definitely passes the Dry Jan test in this particular book.
The real act of wizardry here, is that Temperance Spirit has a bit of texture and dimension – something sorely missing from the various botanical waters currently jostling for position in boozeless booze market. This extra body gives it real potential as a cocktail ingredient and while it might struggle to stand up in a Martini, there's lots of fun to be had throwing it into a Tom Collins or even subbing for gin in a classic Negroni. To make a basic Collins combine 50ml Temperance Spirit with 20ml each of fresh lemon juice and 1:1 sugar syrup and a dash of bitters if you have them to hand. Give everything a quick shake and strain into a highball glass full of ice. Top with soda and garnish with a lemon wedge and a little mint for luxury. When you're reaching for a rewarding drink at the end of the working day a bit of ritual and presentation can make up for a lot of alcohol content.
Cloudwater Soda Pineapple & Yuzu, 0% – Direct £3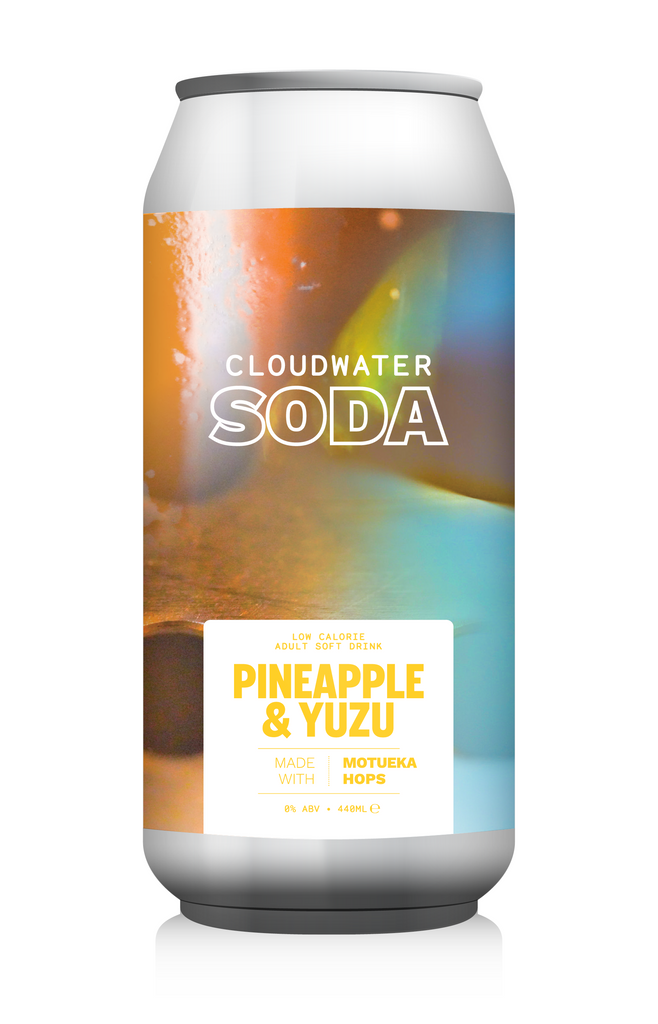 Manchester brewery Cloudwater has been a serious force in craft beer since arriving on the scene in 2014. Their carefully put together – often flamboyantly hoppy – creations are rightly revered in taprooms and bottle shops around the world. The team introduced a range of sodas in 2019, their intention being that these 0% cans would be served alongside their beers and thus extend the conviviality of the scene to those avoiding booze.
The Pineapple and Yuzu Soda is flavoured with citrussy Motueka hops. Or at least the most recent batch is – like all of Cloudwater's brews the ingredients of choice change with the seasons. It tastes nicely tropical and slightly bitter, with herbal edge that balances the fruit nicely. As such, it does a fantastic job of standing in for a thirst-quenching tinny or pint when you really need such a thing without the cloying sweetness common to soft drinks. Hops, employed in brewing as a fixative and then a flavouring, provide acids and phenols that translate to greater depth and complexity on the palate. They're one of the reasons a cold IPA works so much better with barbecued meat than a glass of lemonade and they're employed fantastically here. Bring a bag of these to dinner with your friends and you'll play quite happily amongst the beer drinkers without feeling left out.
Copenhagen Sparkling Tea Co. Rød, 0% and 5% options – Selfridges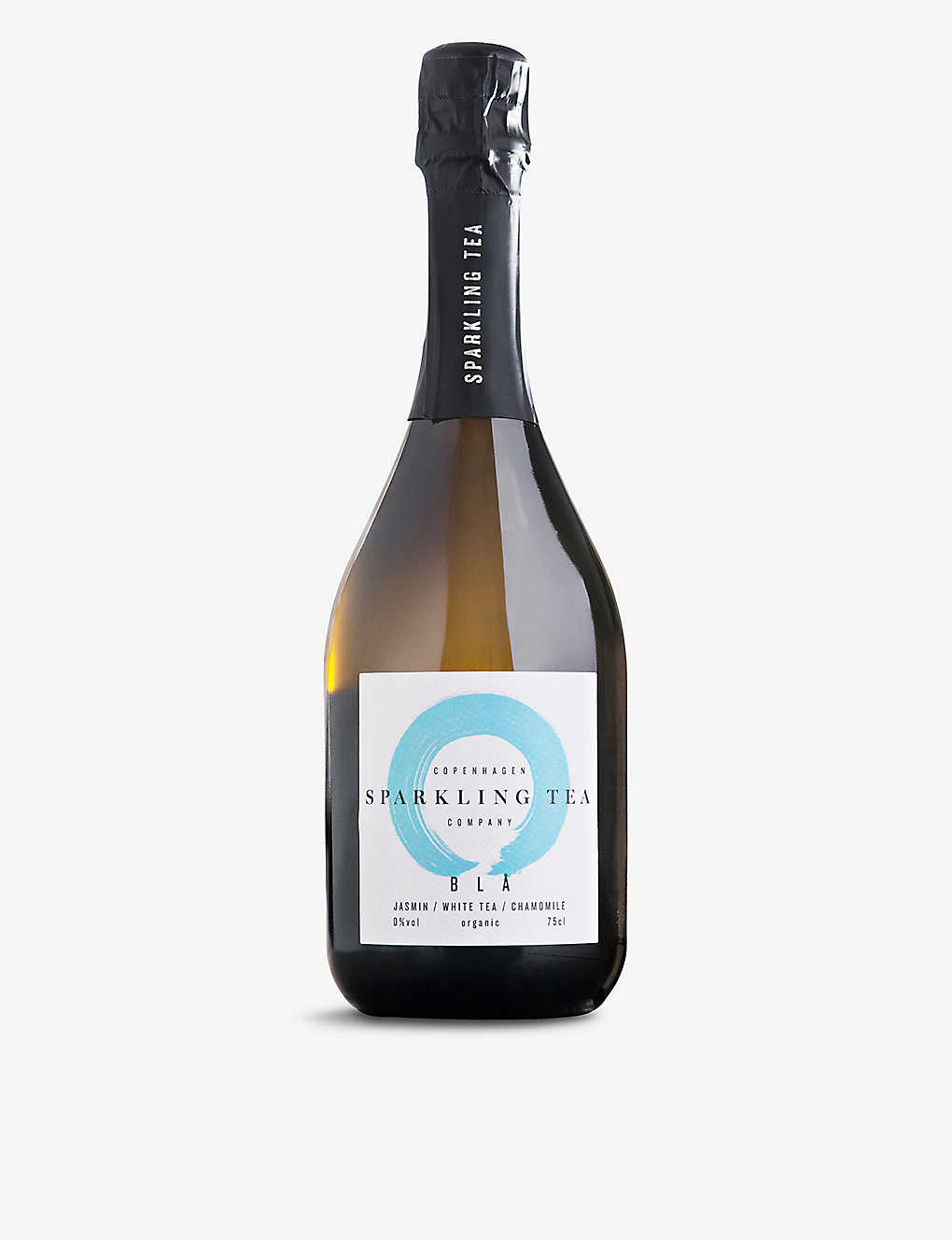 Millenia of tea culture has furnished us with lots of options for satisfying drinks that elevate or unwind. Many of the most prized varieties are subjected to aging, fermentation, and oxidation to create intense and nuanced flavours. Tea can also offer an alternative source of tannins, the slightly astringent compounds usually found in wine and sometimes in oak aged spirits. These are the drying elements that make a full-bodied red stand up so well to steak or mushrooms and form the basis of many great food pairings.
The Copenhagen Sparkling Tea Company blends leaves from various sources, including Oolong, Darjeeling and white needle teas to create handsomely presented fizz for the dining table. Rød is blended with hibiscus and a little white wine to bring it to 5% – though much of the range comes without the added alcohol. It's a delicate and rose-coloured, offering strawberries, stone fruit, and a slice of white tea dryness on the palate. While it doesn't quite have the acidity of the pink Champagne it seeks to stand alongside, that hint of tannin will play nicely with protein and fat, making this a nice match for cured fish. A flute should come in at roughly 0.6 of a unit so unlike pink Champagne it won't sneak up on you. A tactical choice for anyone easing back into the hard stuff.
Big Drop Galactic Milk Stout, 0.5% – £1.50 Sainsbury's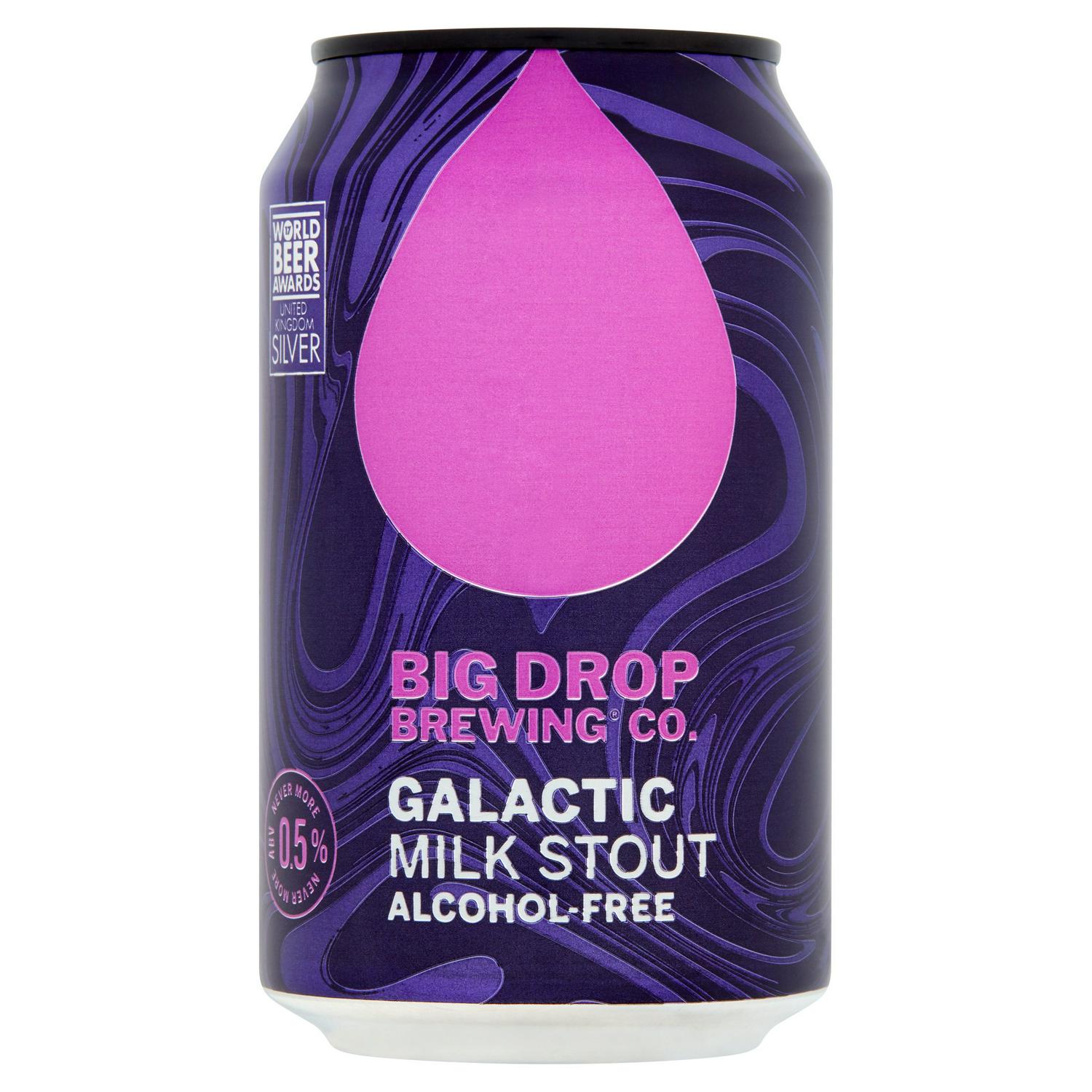 Some five years out from its debut, Big Drop's signature milk stout remains a triumph of modern brewing. This is not just a good beer for Dry January, it is a good beer by any measure – nicely textured and thick with flavours of chocolate, coffee, and toasty malt. It's a style that's tailor-made for the colder months and fortifying enough to beat the chill, even without a hefty ABV. The further good news is that due to the crossing over of craft beer into the mainstream you can pick one up at your local supermarket.
In pretty recent memory Britain's alcohol-free beer repertoire was populated by insipid lager facsimiles filled with gas and unfermented sugar. But what outfits like Big Drop prove, is that quality beers brewed to lower strengths deserve to be a part of our brewing traditions just as much as stronger styles. Not as substitutes for the real thing but true alternatives.
As far as food pairing goes, stouts have always offered great options. Coffee-type-flavours work fantastically with ham or salt-beef, while the rich maltiness of a good dark beer makes a superb counterpoint for the sweet salinity of a rock oyster. Who said cutting back on booze means you can't be decadent?
An omen of oblivion for Boris from a Tory MP
The Prime Minister revealed on Tuesday, during an interview with broadcasters, his testimony to Sue Gray, who he gave the mandate to investigate potentially unlawful parties held during lockdown at 10 Downing Street.
'This is what I said to the inquiry,' he confirmed. So what is his 'this'?
His main claim – which his own MPs tell me is plain weird – is that he didn't do anything wrong in going to what in normal English would be called 'a party' on the evening of 20 May 2020 because 'nobody told me and nobody said this was something that was against the rules'.
The point is – and I feel foolish even saying this to you, because it is so obvious – everybody in the country knew parties were banned at the time. And since Boris Johnson was the main author of the rules designed to shield us from Covid-19, he more than anyone else should have known parties were not just discouraged, but illegal.
But apparently – and in his interview he says this repeatedly – he can't be blamed, either for the party happening or for his attendance at it, because 'nobody said to me this is an event that is in breach of the rules'.
So what on earth is poor Sue Gray supposed to make of this? Does the PM think she'll let him off because he wishes to be seen as the equivalent of a five-year-old who could not be expected to know that booze plus sausage rolls equals party, unless someone spells it out to him? That doesn't seem credible.
When he talked about the party, on three separate occasions he talked about stepping out into 'that garden' – never 'my' garden. It sounded so odd. Because he is talking about his own garden. So why is he repudiating any personal claim on the Downing Street garden?
It is possible he is clutching at the legal straw that if it is a work gathering in a work place – a so-called 'work event' – and not a party in his own garden, that could be a defence in law.
Even so, Gray will struggle to accept that the PM could have thought even for an instant he was at a work event – notwithstanding that guidelines for employers of key workers, who were permitted into offices, say nothing on whether an office booze-up is allowed (such provisions serving no practical point in a country where we all knew parties were banned!).
But maybe she will buy his argument that his party-going was not premeditated, whatever his erstwhile chief aide Dominic Cummings swears on oath to the contrary. However, as I said earlier this week, there is at least one email from another Downing Street official that reinforces Cummings's case. That said, even if pre-meditation is disputed, not much changes or is improved for Johnson. He would still be guilty of attending a party, and not closing it down.
So I am struggling to see how Gray absolves Johnson from the charges, that he broke important Covid rules, that he and others in Downing Street partied selfishly when millions of Britons suffered hideous privations and that he misled parliament in saying on, 8 December, that he was 'repeatedly assured…that there was no party and no Covid rules were broken'.
No surprise then that most Tory MPs tell me the PM is in deep trouble. Most though will probably wait for Gray's report before deciding whether to throw him out. 'It's common decency,' said one.
Would this MP tell me what Gray could realistically say that would keep Johnson in 10 Downing Street? What followed was an uncomfortable silence that would be felt by the Prime Minister as an omen of oblivion.
Full list: the Tories calling for Boris to go
Boris Johnson is now facing the gravest peril of his premiership. A rising number of Conservative MPs have broken cover to publicly join calls for the PM to go, amid rising concern about what Johnson's survival means for their electoral prospects. So will the threshold of 54 Tory MPs – the number needed to trigger a vote of no confidence in Boris – actually be reached? Mr S is keeping tabs below…
MPs who have submitted a letter to the 1922 committee chairman:
1. Sir Roger Gale MP: 'Enough is enough, a red line has been crossed'

2. Will Wragg MP: 'A series of unforced errors are deeply damaging to the perception of the party. The Prime Minister's position is untenable.'
3. Douglas Ross MP: 'I don't want to be in this position, but I am in this position now, where I don't think he can continue as leader of the Conservatives.'

4. Caroline Nokes MP: 'He's damaging us now, he's damaging the entire Conservative brand'
5. Andrew Bridgen MP: 'With a heavy heart, I must inform you I have submitted my letter of no confidence in the Prime Minister'
6. Tim Loughton MP: 'I have regretfully come to the conclusion that Boris Johnson's position is now untenable, that his resignation is the only way to bring this whole unfortunate episode to an end and I am working with colleagues to impress that view on Number 10.'

7. Andrew Mitchell MP: 'He no longer enjoys my support.'
8. Peter Aldous MP: 'After a great deal of soul-searching, I have reached the conclusion that the Prime Minister should resign. I have never taken such action before and had hoped that I would not be put in such an invidious position.'

9. Tobias Ellwood MP: 'I don't think the Prime Minister realises how worried colleagues are in every corner of the party.'

10. Anthony Mangnall MP: 'I can no longer support the PM. His actions and mistruths are overshadowing the extraordinary work of so many excellent ministers and colleagues.'
11. Gary Streeter MP: 'I cannot reconcile the pain sacrifice of the vast majority of the British public during lockdown with the attitude and activities of those working in Downing Street.'
12. Aaron Bell MP: 'As someone who backed Brexit and backed Boris Johnson for the leadership in 2019, I am profoundly disappointed that it has come to this.'
13. Nick Gibb MP: "We need to face up to hard truths. To restore trust, we need to change the Prime Minister."
The Tory MPs who have gone on the record to criticise the PM:
Charles Walker: 'I would applaud if Boris Johnson resigned.'

Tom Tugendhat: 'What we are learning is that there is a pattern of behaviour that is undermining the efforts of those in healthcare and science, and across our community, to keep us safe. This is now distracting from the urgent work we need to fix our country after the destruction the Covid pandemic has brought to all of us. We need this to change. Now.'
Tobias Ellwood: 'This sort of behaviour shouldn't be conducted at any time, let alone during a lockdown.'
Bob Neill: 'We cannot have one rule for those working in government and a different one for the rest of the population.'
Maria Caulfield, health minister: 'It is clear that there was a culture inside No 10 where even if rules were not technically broken, the spirit of the rules were, and this is completely unacceptable.'
Guy Opperman, pensions minister: He said Boris Johnson's behaviour was 'unacceptable'
Stephen Hammond: 'There is no justification for anyone breaking the rules.'
Iain Duncan Smith: 'This is unforgivable.'
David Davis MP: 'I expect my leaders to shoulder responsibility for the actions they take. Yesterday, he did the opposite of that. So I will remind him of a quotation altogether too familiar to him of Leo Amery to Neville Chamberlain: "You have sat there too long for all the good you have done. In the name of God — go".'

Jeremy Wright: 'I share the widespread disappointment in the way the prime minister has handled this matter. This is therefore a very serious situation and questions about the prime minister's ability to stay in office are legitimate.'
Daniel Poulter: '(The Prime Minister's apology) is not much consolation to those of us who cared for patients on the frontline of the NHS and saw them die of Covid.'
Robert Goodwill: 'This is a rapidly evolving situation and I am sure that over the next few weeks some fairly tough decisions will have to be made.'
Robert Syms: 'Like my colleague Tim Loughton, I am considering whether or not I ought to put in a letter. I've had emails from what I would call Christian, decent, honest, honourable types of Tory voters, who say they feel embarrassed about voting Conservative with Boris Johnsons.'
Mike Penning: 'There cannot be one rule for them and another for the rest of us. It shows a dreadful lack of judgement'
John Penrose: 'The Prime Minister was right to apologise for attending a staff event in the Downing Street garden, but I am afraid there are still a good many questions which remain to be answered.'
Mark Logan: 'I'm infuriated by the reports of the No 10 social gathering, like many of you who've taken the time to contact me this week. In government the prime minister sets the culture and example for the rest of the country.'
Ian Levy: 'I understand the real anger at reports that those in power were not abiding by the rules. The public deserves better than this.'
Simon Fell: 'I know of so many of my constituents suffered far, far more in their lives…a belated apology is thin gruel to them.'
Antony Higginbotham: 'I am as angry and disappointed as you are. This whole saga has damaged trust in politics'
Julie Marson: 'I am appalled that events were held at No 10 Downing Street during a time when we were all under severe restrictions.'
Robert Largan: 'I will not defend the indefensible. We cannot have a situation where it is one rule for politicians and another rule for everyone else.'
Ben Spencer: 'The Prime Minister has set out his explanation, which is that he believed at the time it was a work event. I struggle with this.'
Chris Loder: 'With revelations concerning Downing Street parties over the last two years at its height, I'd like you to know that I and most of my colleagues feel deeply embarrassed and humiliated by such revelations.'
Greg Smith: 'I listened carefully to the prime minister's explanation at PMQs this afternoon about the May 20, 2020 'bring-your-own-booze' party. On reflection, I am not sure it helped his case.'
Lee Anderson: 'Personally, I would not back anyone who has knowingly done wrong.'
Danny Kruger: 'Lifelong Conservative voters have decided they cannot vote for us again while Boris Johnson is leader. It is a very bad moment when so many people like this lose faith in a Conservative Prime Minister.'
Paul Howell: 'In a democracy, nobody is above the law, and those who make the rules cannot retain credibility if they are found to have broken the rules themselves.'
Robin Millar: 'The mood (among MPs) is not impressed. Really, really not impressed by this…it's just not a good thing and the hurt and the distress and the damage that's caused is considerable.'
Anthony Browne: 'I do understand that many people remain furious about these events, as do I. It goes without saying that those who make the rules must abide by them, and those who break the rules should face appropriate sanctions. Clearly there is a big cultural problem in No 10.'

MSPs who have called for Boris to go:
11. Miles Briggs MSP
12. Alex Burnett MSP
16. Rachael Hamilton MSP
17. Liam Kerr MSP
18. Douglas Lumsden MSP
19. Sue Webber MSP
20. Annie Wells MSP
25. Jamie Greene MSP
Anne Marie-Morris MP has confirmed she submitted a letter of no confidence in Boris Johnson prior to having the Tory whip withdrawn in January 2022.
Are sex offenders exploiting trans rights?
A few years ago, there was some controversy about the facts relating to people in prison who identify as transgender, and the proportion of those people jailed for committing sexual offences. The controversy started in 2018 when Fair Play for Women, a feminist campaign group, analysed English prison service data and estimated that 41 per cent of transwomen in prison were there for sexual offences. This conclusion was debated, often poorly, and disputed, unconvincingly, in several places.
Four years on, this remains a heated, disputed topic. To some 'gender-critical' people, prisons are where the sex-gender debate becomes very real and very awkward. They are concerned that trans-inclusive policies make it possible for male sex offenders to falsely identify themselves as transwomen and gain access to the female prison estate. That word 'falsely' is very important here: it's why policies based on self-identified gender cause such concern in the context of safeguarding regimes. Because without some system of verification, it's impossible to establish which claims are false and every claim must be taken at face value.
On the 'trans rights' side of this debate are those who say such concerns are overblown and create a climate of hostility towards all trans people, by associating their trans status with threatening, harmful behaviour.
This, I think, shows how those two sides often end up talking past each other rather than actually debating. As far as I can see, the concern here isn't about trans people. It's about predatory males and the fear that those males can and will exploit rules put in place for the benefit of trans people. But a lot of people on the trans rights side overlook (deliberately or otherwise) that distinction and infer that women raising fears about male predators are trying to demonise trans people.
This debate recently played out in the House of Lords during a discussion about prison policy towards trans offenders. Some peers wanted to amend the law to insist that offenders would always be housed in the estate matching their biological sex. Other peers did not, and the amendment failed; prison policy remains that officials should assess and assign trans offenders on a case-by-case basis, meaning that some male-born transwomen offenders are housed in the female estate. (You can read that Lords debate here. It is notable that most – though not all – of the peers who spoke to oppose the amendment are male. I think those who say that the defenders of the status quo didn't take enough account of women's views here have a point.)
That is a fairly brief summary of the trans prison issue. Here, as so often with this wider issue, hard facts are scarce, so I'm going to quote at length from a more recent Hansard report. That report arises from a written question tabled by Tim Loughton, a Conservative MP. He asked the Ministry of Justice:
'How many transwomen are currently held in (a) female prisons and (b) all prisons; and how many of those offenders have previous convictions for sexual offences'?
On 14 January, his question was answered by Victoria Atkins, a justice minister. She wrote:
'As of our latest data collection on 31 March 2021, there were 146 transgender women (that is, prisoners who were legally male and identified as female) in all prisons across England and Wales.
Of these, fewer than five transgender prisoners were housed in the women's estate. These figures do not include transgender prisoners with gender recognition certificates, although information on these individuals will be published early this year.
On the offences committed by individuals, we are only able to provide figures for the offence or offences that have led to an individual's current imprisonment. To provide offence information for previous convictions would involve a complex data matching exercise which would exceed the prohibitive cost threshold for responding to a Parliamentary Question. Previous convictions, along with other relevant information, are considered, however, as part of the risk assessment set out in the Care and Management of Individuals who are Transgender Policy 2019.
On current offences, in the men's estate, there were 87 transgender women with a conviction for at least one sexual offence. In the women's estate, the number of transgender women with a conviction for at least one sexual offence was fewer than 5. This includes prisoners with a GRC.
Where transgender prisoners with GRCs are deemed too high risk to be held in the general women's estate, they can be held on E Wing, part of HMP Downview. This allows them to be held separately with only supervised contact with other women.'
On these numbers, we can say with some confidence that last year there were between 142 and 145 transwomen in the male prison estate. (This is 146 minus a number between one and four). And 87 of those prisoners had at least one conviction for a sexual offence.
This means that the proportion of male-born transwomen in the prison system who are sex offenders is between 60 per cent and 61.3 per cent. That is significantly higher than the roughly 18 per cent of the general population of the male estate who are jailed for sexual offences. It is also a lot higher than the 41 per cent estimate that Fair Play for Women made in 2018, to some controversy.
My calculations are made on the basis of figures for trans prisoners who do not hold a gender recognition certificate indicating a full legal change of gender status. This refers to people who are designated as transwomen on the basis of their own declaration, not the determination of the state.
So do these figures indicate that trans people are more inclined than others to commit sexual offences? I do not believe these figures offer such evidence. I also think that more people on the gender critical side should accept that, since that would make it easier to focus this debate more narrowly, on predatory men who might exploit trans-inclusive policies.
Do these figures suggest that men who commit sexual offences are more likely than others to claim to be transgender? I think that possibility should be given more attention, not least by trans-rights advocates. If it is the case that predatory males are exploiting trans-inclusive policies for their own ends, those who champion those policies should be deeply concerned, since this could not just undermine those policies but also adversely shape wider public debate. Anyone seeking a more tolerant climate of opinion for trans people should have a very clear interest in identifying – and condemning – cases where predatory males proclaim a trans identity for malign purposes.
It might not be obvious, but there is potentially a significant shared interest here. In other words, at the heart of this heated and emotive issue, there could just be some common ground to be found. The journey towards that ground should be paved with facts, which is why I think that parliamentary answer deserves some attention and should lead to further investigation.
What 'partygate' got wrong about wine
There is palpable public outrage about the flagrant lockdown rule flouting of 10 Downing Street during Partygate. But for oenophiles everywhere, by far the most disturbing revelation is not that the Prime Minister broke the rules (even though he made the rules) or that he might have lied about it, but that staff in No. 10 scuttled to the local Tesco Express with a 'wheelie' suitcase in which to smuggle enough vino back to the office for 'wine-time Fridays'. Talk about tasteless.
It's admirable that the Prime Minister of the United Kingdom of Great Britain and Northern Ireland lives in a modest flat above the shop instead of in some grand, sprawling neo-classical mansion surrounded by parkland. It's appropriately British and democratic and helps stop the incumbent getting ideas above his or her station.
But, whatever the rights and wrongs of that other recent hullabaloo – 'wallpaper-gate' – it was somewhat demeaning to see our PM apparently so cash-strapped that he had to have a bit of a whip round among his mates to get the spare bedroom done up to the missus's satisfaction. Just as it was excruciating to discover that the Downing Street parties had the air of a student knees up: 'Hey chaps, who's on the Tesco drinks-run this week and what time are we starting? And, by the way, bring your own bottle.'
In the drinks department at least, couldn't they have raised the standards? I mean no disrespect to Tesco Express but Berry Bros & Rudd is only up the road and so are Justerini & Brooks and Fortnum & Mason. And they all deliver. Lockdown parties are one thing but a Fortnum & Mason order would surely have gone down even more swimmingly with the electorate.
As far as the wine goes, there was no need to spend a fortune. Berrys' excellent and extensive house range starts at £9.95 a bottle and their fabled Good Ordinary Claret is only £11.95 a pop whilst the Good Ordinary White – a fresh, zesty Bordeaux Sauvignon Blanc – is a derisory £10.95. And if fizz is your thing, the superb J&B Sarcy NV Brut Champagne is a steal at just £22.08 a bottle.
But off to Tesco Express the Downing Street team went, having bafflingly ordered a £150 wine cooler in which to store the bottles.
It's a complete joy, of course, to have well-chilled wine within handy reach. Indeed, in my teens I delighted in the fact that my father had a small free-standing fridge crammed with booze in practically every room – in his study, the sitting room, the dining room and the bedroom. He hated to be more than a yard or so from instant refreshment and, having been thus spoiled, I struggle too.
But a proper, bona-fide wine cooler will set you back anything from £1500 to £5000 plus. They are perfect for chilling up to 200 bottles of white wine and for the long-term storage of seriously fine reds and whites. They keep wine in ideal humidity, free of vibration and in two different temperatures – cold for white and fizz and cellar temperature for red. You can stare at your bottles and show them off and drink them in tip-top condition and if I had the money and the space, I'd buy one.
As for the Downing Street version (one temperature; 34 bottles), given the likely quality of the wine and the speed it was being knocked back, why bother with a wine cooler? If the No. 10 cellar is off limits (and there must surely be some tasty treats down there) they should do what everyone else used to do in the relic that is the office: chuck the whites in the communal fridge, keep the reds in the stationery cupboard and get out the plastic cups.
The crowd-free European city breaks to try this year
Finally, it looks like we might actually be able to go on holiday in Europe again. I've been overseas a few times since this pesky covid business began, but it's always been for work, not leisure, and it's always been a nuisance: tests on the way out, tests on the way back and yet more tests when you get home… However now travel restrictions are loosening up, a trip to the Continent no longer feels quite so fraught, and that magnificent indulgence – a short-haul city-break – seems like a practical option once more.
So where to go? Well, you're bound to have your own favourite destinations – but if you fancy trying somewhere new, here are a few of mine. They're all popular with locals, but they're not overrun with sightseers. They're all fairly easy to get to, but they're still a bit off the beaten track. They're all places where you can pretend you're a proper traveller, not a tourist. I've had great times in all of them, and I can't wait to revisit them. See you there.
Antwerp, Belgium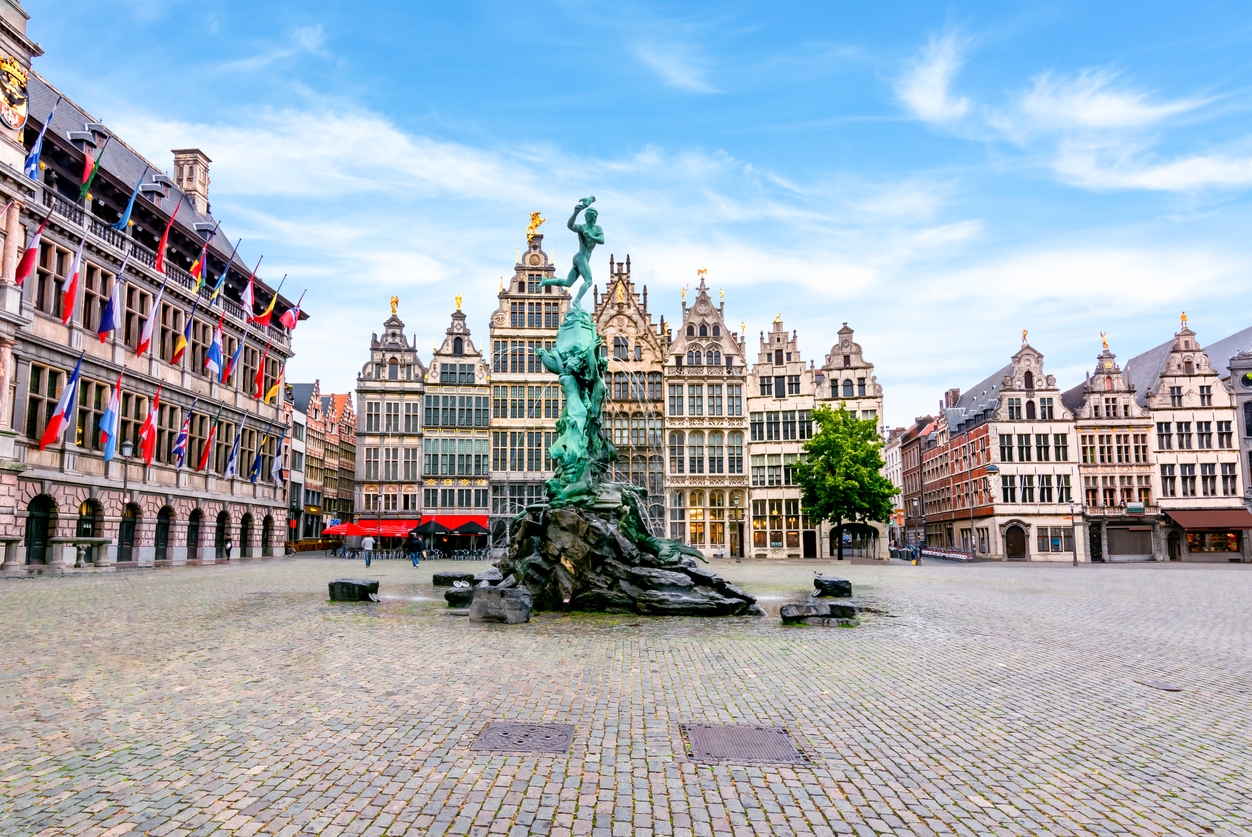 A capital in all but name, the hub of Flemish-speaking Flanders, Antwerp is an invigorating mixture of old and new. The hometown of Rubens, the city is littered with his voluptuous paintings, not only in the ornate mansion where he lived and worked (now an atmospheric museum) but also in the cathedral, and in several smaller churches too. There's heaps of historic architecture, everything from baroque to Art Nouveau, but Antwerp isn't an antique relic. It's both a gutsy international port and a chic centre of the fashion industry, and its Kosher diamond district feels like the setting for a film noir.
Bregenz, Austria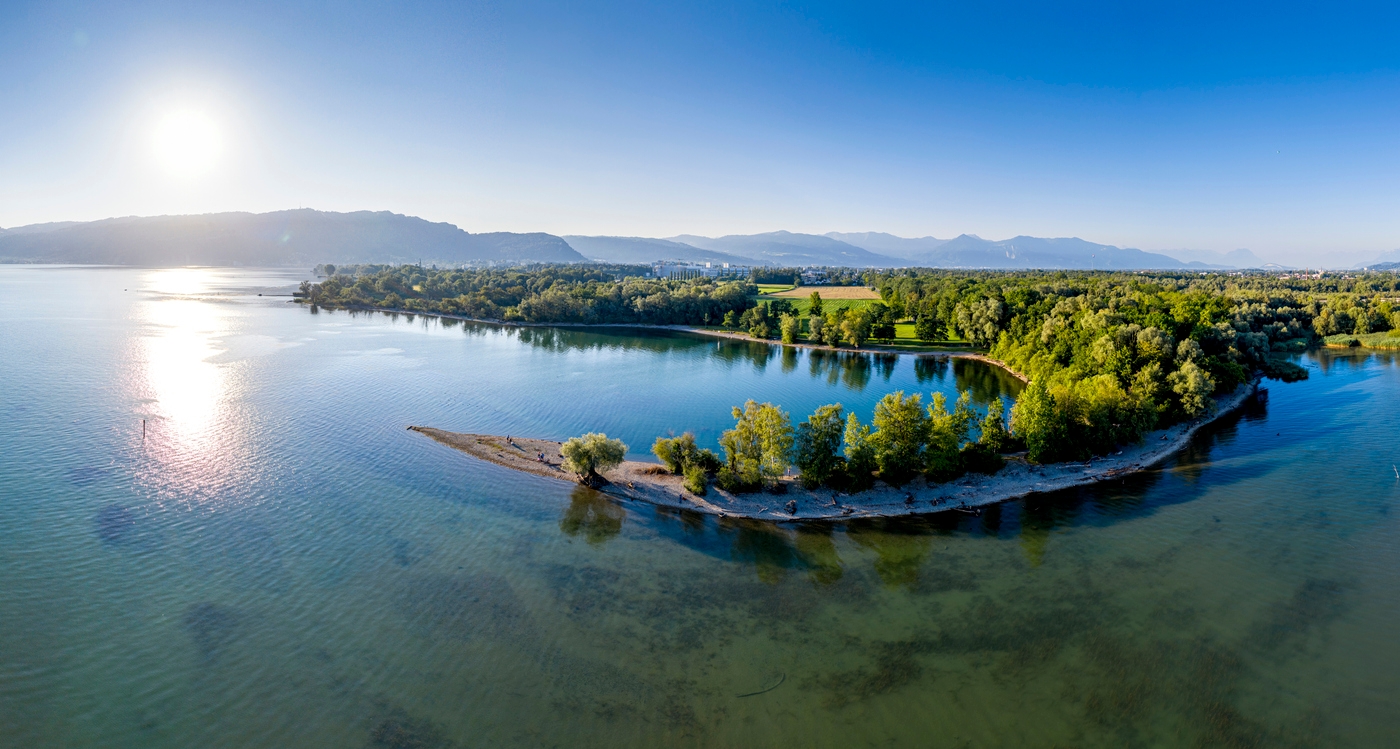 A border and a thoroughfare between Germany, Austria and Switzerland, the Bodensee (aka Lake Constance) is almost unheard of in Britain, but the Germans, Swiss and Austrians all love it, and the handsome Austrian town of Bregenz, wedged between Germany and Switzerland, is one of the nicest spots on this huge lake. The waterfront is a lovely place to wander, with outdoor opera every summer (the spectacular pontoon sets and stages are artworks in their own right). The pretty lakeside towns of Lindau (in Germany) and Rorschach (in Switzerland) are only a short ferry ride away.
Lausanne, Switzerland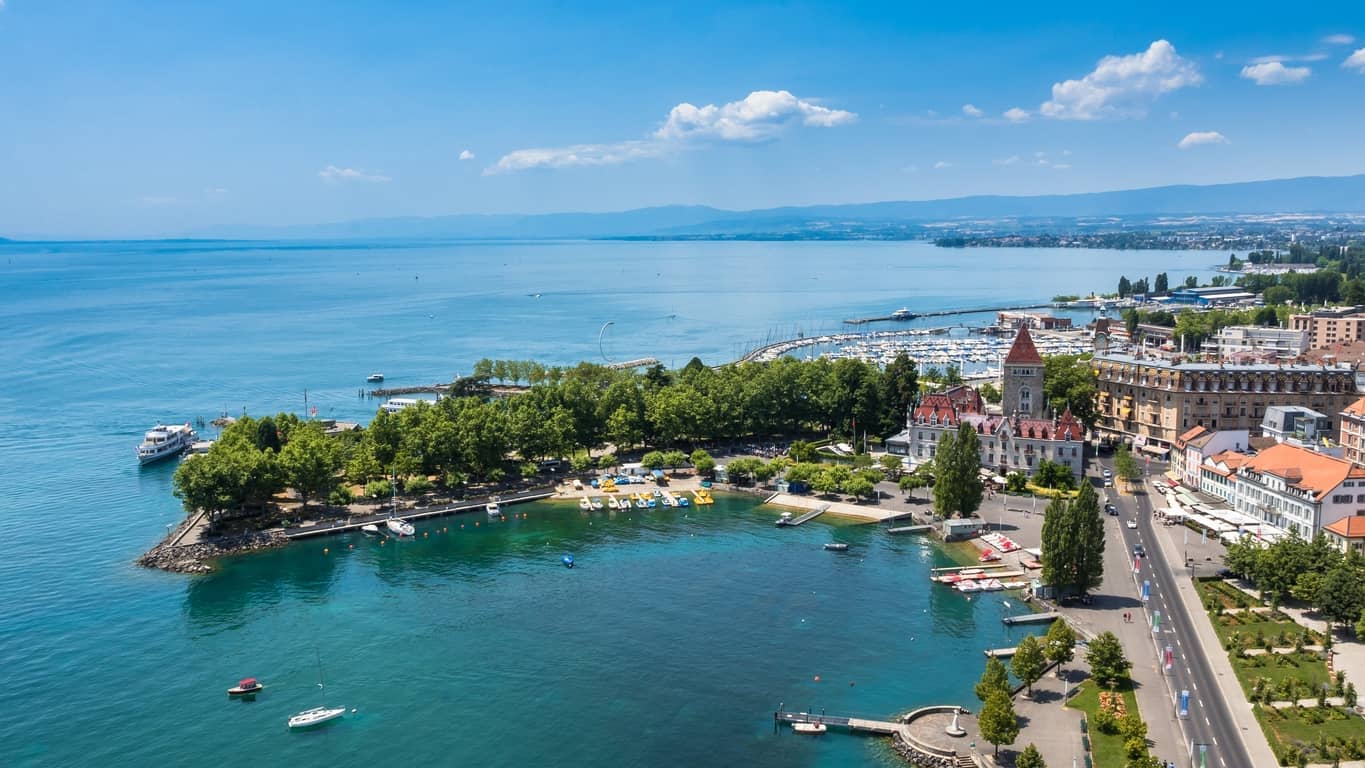 The liveliest city on Lake Geneva, in a stunning location, it's a mystery why Lausanne is so unfamiliar to British visitors. Naturally the superhuman strength of the Swiss Franc doesn't help, but it's perfectly possible to spend a weekend here without breaking the bank. The setting is breathtaking, on a steep hillside above the widest part of the lake – it's a treat to simply stroll around and admire the snowcapped peaks across the water. There are several superb galleries (don't miss Jean Debuffet's Collection de l'Art Brut) and a big student population gives the city a youthful, energetic buzz.
Lille, France
Most travellers on the Eurostar pass straight through Lille without stopping, en route to Bruges or Brussels. They don't know what they're missing. This rugged Flemish city is well worth a weekend visit and getting there is so easy: it's barely 80 minutes direct from London on a high-speed train. The modern outskirts are unattractive, but that shouldn't put you off. The picturesque Old Town (Vieux Lille) is only a short walk from the station, full of trendy bars and cafes, with plenty of renaissance architecture to gawp at. The grandiose Musée des Beaux Arts is one of the biggest galleries in France.
Maastricht, Netherlands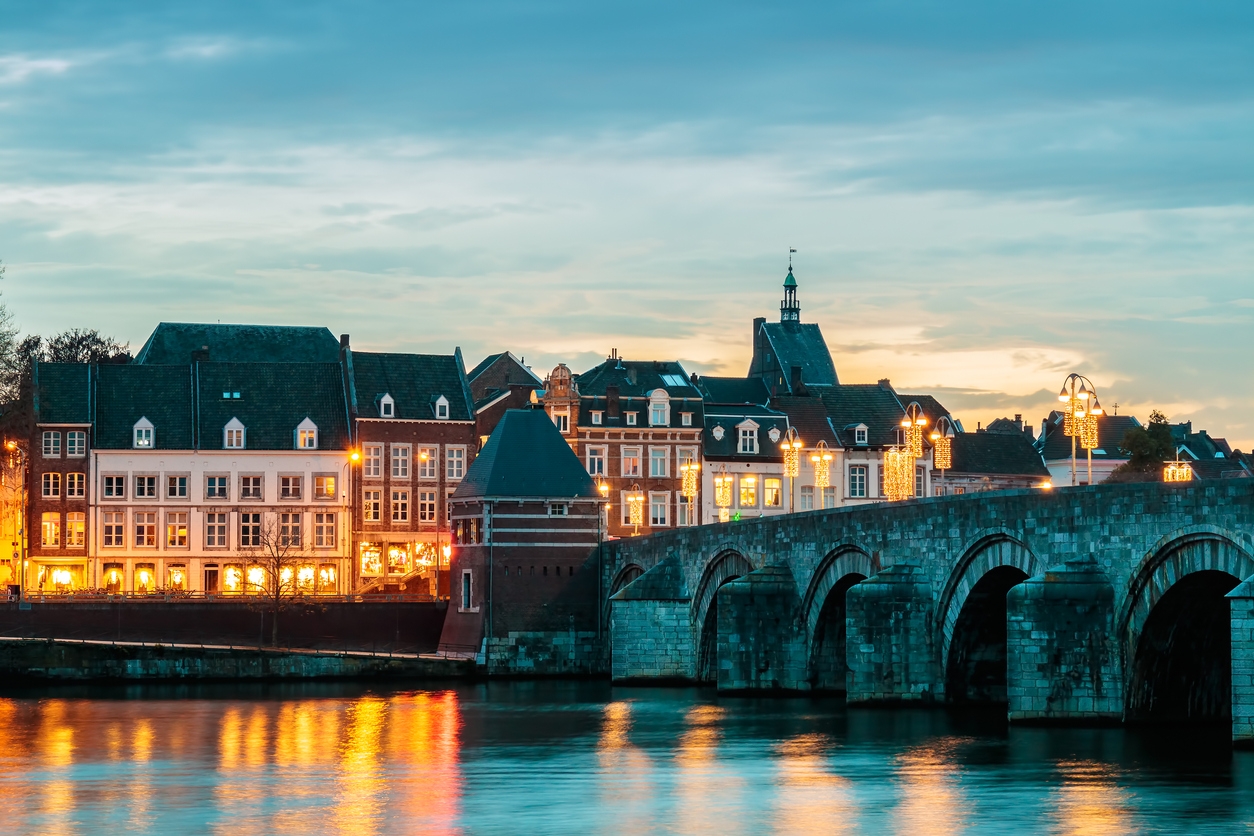 The vast majority of Britons only know Maastricht as that spot where John Major signed the treaty which sowed the seeds of Brexit, but for the Dutch it's a pleasant party town, somewhere to go to let their hair down. Sandwiched between Belgium and Germany, in the southern Catholic enclave of Limburg, it's a super place to spend a few days, with a charming Old Town and loads of good places to eat and drink. A walk along the robust battlements is the best way to get your bearings. The Bonnefanten Museum, a striking modern building, has a fine display of Roman and medieval artefacts.
Tarragona, Spain

When the Romans conquered Spain they started here in Tarragona, and for several centuries this ancient port was the most important city in Iberia, with 250,000 inhabitants (100,000 more than today). There are Roman ruins all over town (look out for the forum, the necropolis and the amphitheatre…) and an excellent archaeological museum, so why isn't Tarragona better known? The industrial eyesores around the harbour have a good deal to do with it, but don't let that deter you. The city centre is attractive, with an abundance of authentic restaurants, and there are some splendid beaches nearby.
Trier, Germany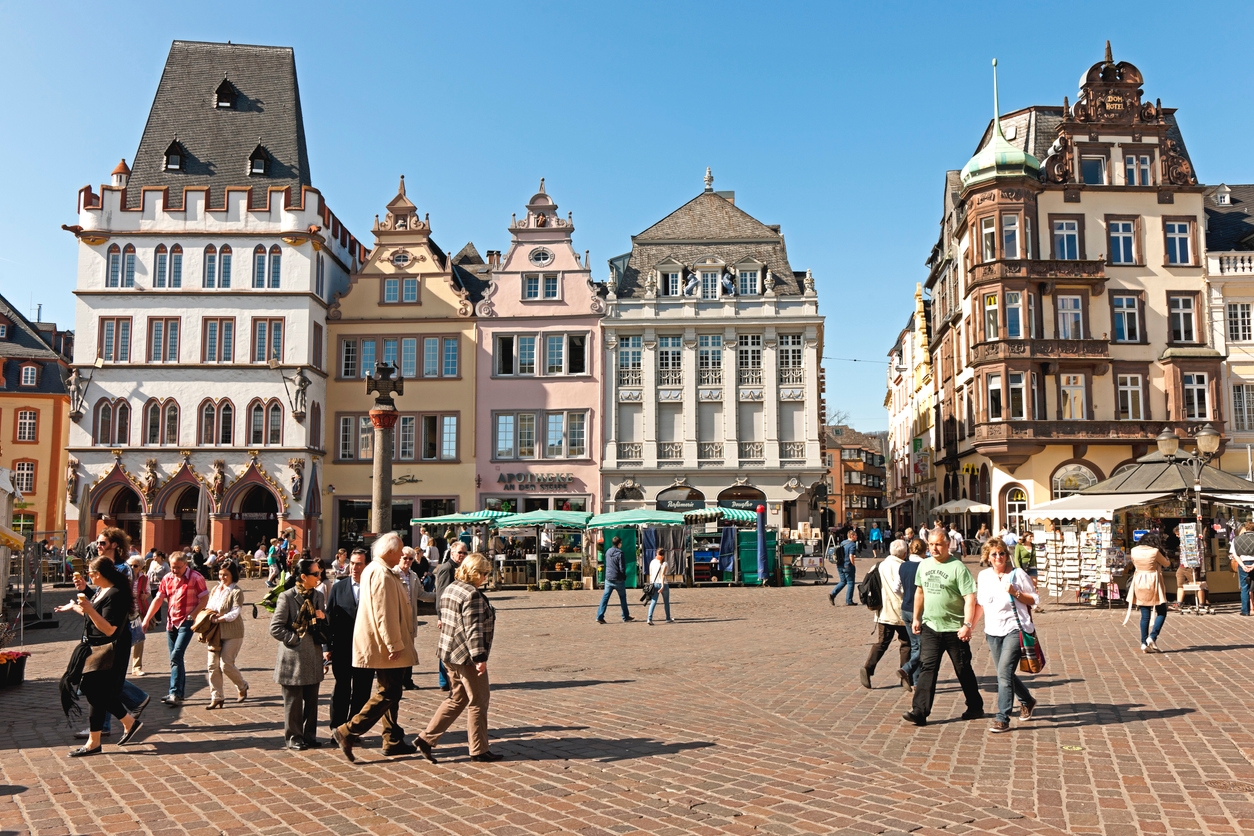 Today Trier is a sleepy place, a quiet outpost of the Bundesrepublik beside the River Moselle – but during the Roman Empire it was a bustling metropolis, second only to Rome itself. Constantine made it his capital, and the city centre boasts the most impressive classical ruins north of the Alps – the Basilica, the Porta Nigra and the Imperial Baths. Trier is also the hometown of Karl Marx – his childhood home is now an evocative museum. The modern outskirts are undistinguished, but the medieval Altstadt (old town) is exquisite, with lots of unpretentious places serving hearty Teutonic food and drink.
Trieste, Italy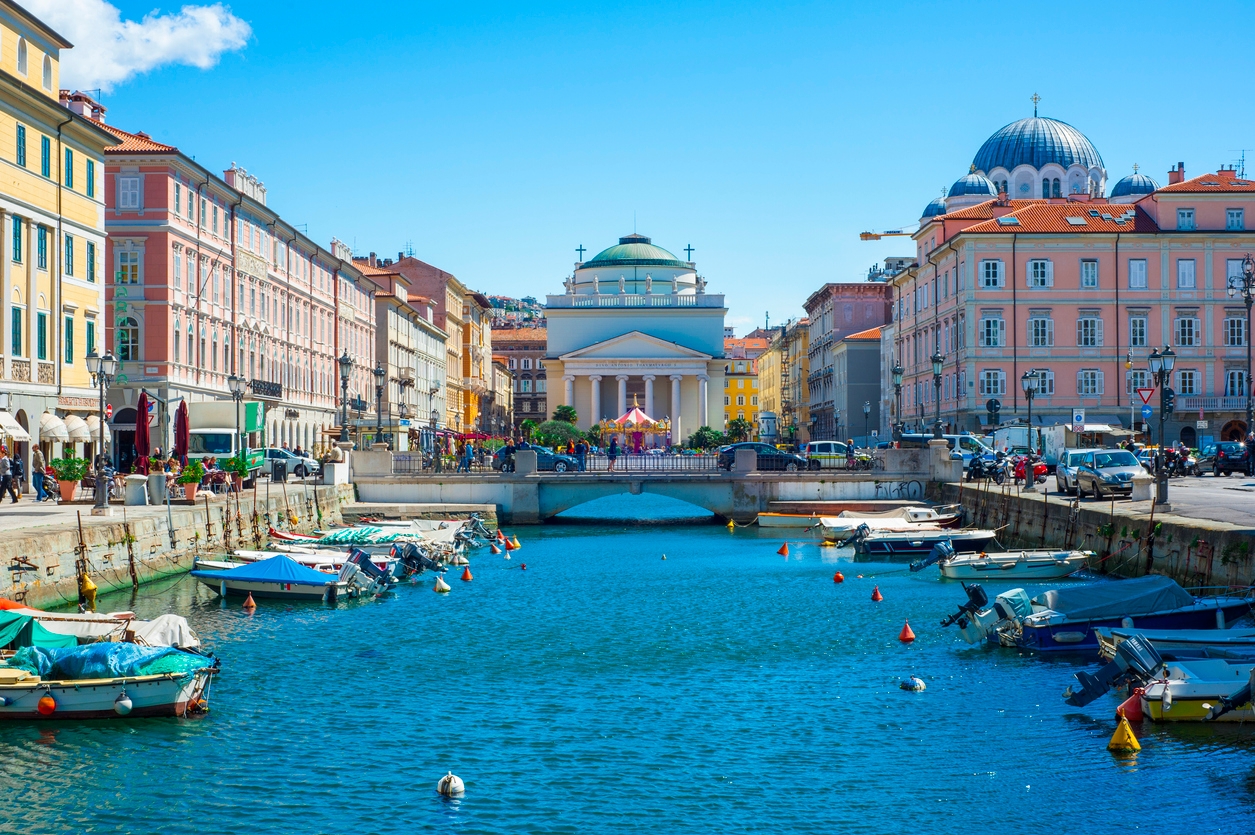 Part of Austria until the end of the First World War, and part of Italy thereafter, Trieste still feels like a place apart and that's a big part of its appeal. You can see why the Queen of Travel Writers, Jan Morris, was so beguiled by it (her travelogue, Trieste and The Meaning of Nowhere is an elegiac masterpiece). A few miles from the Slovenian border, an enigmatic no-man's-land between Latin and Slavonic Europe, it has a strange, surreal aura, like the landscape of a dream. There are several fine museums hidden down the backstreets, but the most evocative attraction is Miramare, the seaside folly of Archduke Ferdinand, the doomed Emperor of Mexico.
Boris Johnson vs the red wall MPs
Is anger dying down among Conservative MPs over 'partygate'? That was the suggestion overnight. But in the House of Commons today the opposite appears to be happening: MPs from the 2019 intake have been accused of plotting to oust Boris Johnson. One minister told the BBC's Laura Kuenssberg, a 'pork pie plot' is underway with Alicia Kearns — the MP for Rutland and Melton — among those who met today to discuss submitting letters (while Kearns's seat is not a red wall MP, many of the MPs involved are).
In response, Kearns has denied she is leading a rebellion. 2019 MPs are playing down talk of an official meeting and instead say various informal meetings are occurring organically. Organic or not, they are causing alarm in the Whips' Office. The whips have been calling people in today and are attempting to shut down disloyal behaviour by calling out those they suspect to be involved.
However, as a strategy it is high risk. The briefings over the so-called pork pie plot have gone down like a cup of cold sick with many of the 2019 intake. One of the reasons it's so hard to predict when a no confidence vote could take place — triggered by 54 letters of no confidence — is that this flock are rather independent-minded. 2019 MPs are the ones whips expect of having submitted the most letters so far to Graham Brady, the chair of the 1922 committee.
In one way, this is surprising. These MPs — particularly those in red wall seats — had credited their success more to Boris Johnson personally than the Conservative brand. Ministers and government aides believe the red wall MPs ought to be more loyal to Johnson and, as a result, are criticising their behaviour. Yet this group are much harder to control than previous intakes. Insulting them – as one minister has by saying 'most of them are a load of fucking nobodies' – only pushes this group further away. Many never expected to be elected and are less fussed about climbing the ladder of high office.
Others are also acutely aware of the small majorities they hold, meaning they can get spooked more easily. Their concern now is that Johnson has gone from being an electoral asset to a liability and that even now his supporters do not grasp the seriousness of the situation which one describes as a 'sh– show'. Several of these MPs report that the feedback they received from constituents over the weekend was dire.
Adding to Johnson's woes this evening is the fact that his first public outing since his self-imposed Covid isolation ended went badly. Johnson's claim in an interview that no one told him the drinks party he attended broke Covid rules has led to widespread mockery. For all the talk of a 'pork pie plot', the big issue for Johnson is that there is more than one conversation taking place in parliament today over his future. While there is much uncertainty over the number of letters in, one member of the 2019 intake tells Coffee House they would not be surprised if the letter threshold was met this week.
Boris Johnson fails to Ghana support
It's not just MPs who are abandoning faith in Boris Johnson. The embattled PM appears to have alienated the entire state of Ghana in his latest efforts to save his faltering premiership. Last summer the Tory leader was all smiles with Ghanian President Nana Akufo-Addo, as the two joked around at the global education finance summit in London. But, in an attempt to throw some 'red meat' to restless Conservative backbenchers, Johnson has managed to damage relations with the influential West African nation.
For today the Ghanian ministry of foreign affairs has issued a statement rebutting press reports suggesting that the country could process and resettle migrants which have arrived here illegally in the UK. The proposed policy was one of several briefed to the press as part of 'Operation Red Meat' to shore up Johnson's flagging support within Parliament. It was intended to be a response to the small boats crisis which saw some 28,000 migrants successfully cross the Channel in 2021.
But now in magisterial tones, the Ghanian government has opted to publicly and humiliatingly reject such suggestions, dismissing the initiative as 'Operation Dead Meat.' It released an open letter declaring that 'Ghana has not engaged with the UK on any such plan and does not intend to consider any such operation in the future… the Ministry advises that any publication that implies otherwise should be ignored.' Ouch.
First it was Albania which rejected offshoring migrants and now it's Ghana's turn. Boris Johnson appears to be making as many enemies at the UN conference table as he's gaining in the parliamentary tea rooms.
Will Jeremy Hunt be the next prime minister?
Since he was defeated by Boris Johnson in the 2019 Conservative leadership contest, Jeremy Hunt has had a quieter life as a backbench MP. He has campaigned for the release of Nazanin Zaghari-Ratcliffe from custody in Iran and has been an effective and interventionist chairman of the Health Select Committee, often calling out his own party over inadequacies in their response to the Covid crisis and NHS funding. But could he now be preparing for another shot at the top job?
Now that partygate looks increasingly likely to lead to a change of leader, Hunt has told the House magazine that: 'I won't say my ambition has completely vanished, but it would take a lot to persuade me to put my hat into the ring.'
As the Prime Minister's nemesis Dominic Cummings tweeted:
'[This] is SW1 code for: leadership contest is imminent, sign up early if you want a seat in Cabinet, am on phone to donors and getting office set up, there has to be one non-Brexit nutter in last two'.
Hunt is one of the few high-profile members of the Tory party who could be said to have had 'a good pandemic'. As a result, Hunt has largely dispelled the negative image he engendered when he was health secretary in the Cameron and May administrations. He is regarded as one of the few grown-up figures in the party and, crucially, has reassured traditional shire Conservatives that there is at least one 'big beast' on the backbenches who represents a form of One National Toryism – as opposed to the more Brexity variety espoused by Johnson and his cabinet.
In his interview with House, Hunt offered the Prime Minister some qualified support for his Brexit achievements and the vaccine roll-out ('we have to give Boris great credit'), but nonetheless stated that 'I think the issues around 'partygate' are substantive issues. They are important issues and we're now waiting for the results of the independent inquiry to get to the bottom of what happened.'
So how would Hunt fare in a post-Johnson contest? His likely rivals would be Rishi Sunak and Liz Truss, and he faces the dual disadvantage of being a 'traditional' white, upper-middle class public schoolboy and Oxford graduate (compared to Sunak and Truss's more unorthodox backgrounds). He was also a committed Remainer. By comparison, Truss's previous support for the Remain side has now been erased from history; she is now one of the government's most enthusiastic born-again Brexiteers.
And yet, it's not all bad news for Hunt. The former health secretary has an obvious appeal in constituencies such as Chesham and Amersham – lost to the Lib Dems last year – in that he can present himself as a professional, experienced politician who is ready to take the Conservative party out of its current reputational mire. Hunt is the type of politician who can re-establish something of the combination of economic sense and social liberalism of the Cameron era, if that is what the Tory party is interested in.
There are more twists ahead in the current administration's travails, and Hunt would be foolish to set himself up as a Portillo figure, measuring up the curtains in 10 Downing Street before Johnson has been ousted from office. It remains unclear, too, whether there is much appetite for managerial party leaders after the departure of the flamboyant incumbent. But if the public are sick of endless drama and revelation, an unexciting but competent 'safe pair of hands' like Hunt may well become the next prime minister.