Spectator Briefings
Policy made clear.
Sponsored content
Advertising feature from BAT UK
You may have recently seen billboard or newspaper adverts calling for better regulation of the vaping industry, to help combat the levels of underage vaping and the sale of illegal vapes. These are the work of BAT, the biggest vaping manufacturer based in the UK. As a FTSE 10 UK company, our call for the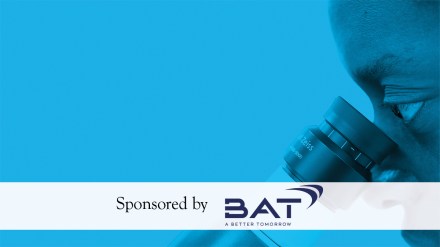 Advertising feature from Hackstons
In the realm of alternative investments, whisky casks have emerged as an enticing avenue, attracting both whisky connoisseurs and investors looking to own a cask of Scotland's 'liquid gold'. However, within this burgeoning market, a pressing question looms: which companies can I really trust? You might have seen a recent article in the Daily Mirror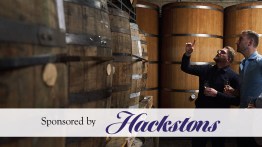 Advertising feature from Novartis Gene Therapies
Spinal Muscular Atrophy (SMA) is a rare, genetic condition that affects around 70 babies each year, with approximately one baby being born with SMA every five days in the UK. SMA is characterised by the loss of motor neurons in the spinal cord and, if left untreated, babies affected will experience progressive muscle weakness and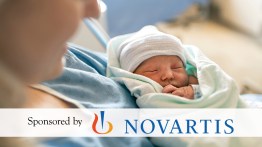 Advertising feature from Airbnb
'Airbnb was founded in the recession of 2008, but there are parallels to where we are today, and we certainly see that with hosts in the UK. As living costs continue to rise, the extra earnings from hosting on Airbnb help hosts to pay for higher mortgages, higher energy costs – whatever the bill is.
Advertising feature from Charles Tyrwhitt
Charles Tyrwhitt – the exclusive formalwear partner of England Rugby – is about to embark on its fourth year of the partnership and is kicking off the upcoming rugby season in style to celebrate. As rugby fans, Charles Tyrwhitt takes great pride in dressing the team in bespoke, perfectly fitted suits but it also offers fans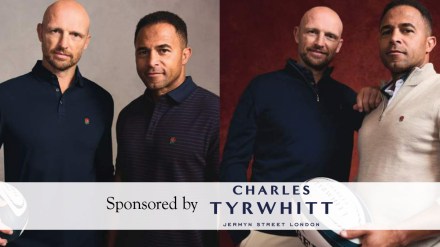 Advertising feature from Benenden School
A complete overhaul of the UK's examination system is needed urgently, argues Samantha Price, headmistress at Benenden School. Clearly, the age of handwritten exams will soon come to an end – but we owe it to future generations to be far bolder than simply filling exam halls with laptops. This should be the moment that,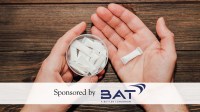 Advertising feature from BAT UK
It is estimated there are more than half a million nicotine pouch users in the UK. That's roughly the equivalent of the population of Manchester, up from zero just four years ago when nicotine pouches first became available in the UK. The increasingly popular product offers adult smokers and nicotine users an oral, tobacco-free and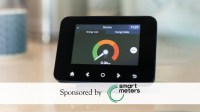 Advertising feature from Smart Meters
With the latest energy price cap due to come in at the beginning of next month, research has revealed that 40 per cent of Britons are still confused by what the cap actually is. In addition, nearly half (44 per cent) of those surveyed are unsure of the difference between fixed rate and variable energy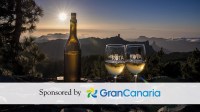 Advertising feature from Gran Canaria
Around 540 miles east of the southern Morocco coast, one of the beautiful Spanish Canary Islands, Gran Canaria, ranks high among Europe's most-loved warm-weather escapes, with long sunny days and January temperatures sometimes climbing above 20°C. Canaria's broad range of activities range from hikes through dense pine forests and volcanic caves to opportunities to discover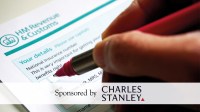 Advertising feature from Charles Stanley
A growing number of people are expected to pay higher-rate income tax in the coming years, but there are several ways to make your money work harder, from tax-efficient pensions and ISAs to tailored financial advice. Benjamin Franklin wrote: 'In this world nothing can be said to be certain, except death and taxes.' The inevitability
Advertising feature from Charles Stanley
At Charles Stanley, we are being asked if investment in Artificial Intelligence (AI) is compatible with Environmental, Social and Governance (ESG) investing. How does AI affect ESG in companies and can it help investors for the good? These are important questions that go the heart of the accountability and transparency issues which the adoption of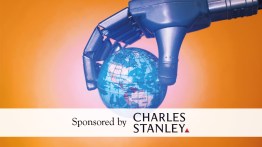 Advertising feature from Kirker Holidays
Spain's third city is a fascinating short break destination, which combines wonderful Spanish cuisine (this was the birthplace of paella), with a historic old town, excellent museums and a world-class cultural complex in the striking modern architecture of the City of Arts and Sciences. The summer months are perfect for enjoying a morning on the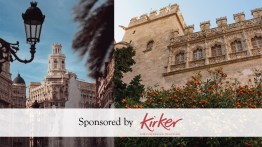 Advertising feature from Airbnb
Earlier this month, the UK Housing Secretary confirmed what experts have been saying for years; there simply aren't enough homes in Britain. This lack of supply – paired with the worst financial crisis in more than a decade – has seen home, rental, mortgage and living costs soar, hitting families hard. On Airbnb, we see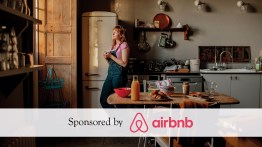 Advertising feature from Perfect Cellar
Perfect Cellar was launched in 2020 with a single-minded mission: to make premium and unique wines accessible and affordable for all. Now, it's one of the fastest-growing online wine companies in Britain. Become a member and enjoy great discounts on our exceptional wines. A perfect cellar, made of the wines you like at great prices.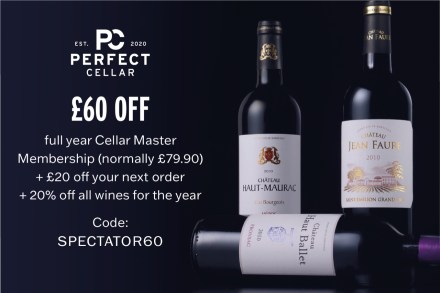 Advertising feature from McDonald's
The food and drink industry is the UK's largest manufacturing sector by turnover, bigger than the aerospace and automotive industries combined. Last year, the government published its new Food Strategy, which sets out a vision to create a sustainable and affordable food sector that will secure high-quality produce for generations to come. From the farms
Advertising feature from Bristol Myers Squibb
The Spectator sat down recently with investment minister Lord Johnson, Scott Cooke, UK and Ireland general manager for the US-based pharmaceutical company Bristol Myers Squibb, and Dr Richard Torbett, chief executive of the Association of the British Pharmaceutical Industry (ABPI), to discuss how the UK can secure its future as a science superpower. Earlier this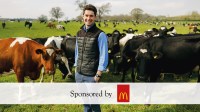 Advertising feature from McDonald's
Industries across the UK and Ireland continue to grapple with the impact of inflation, and the agricultural sector is no exception. Unprecedented rises in the cost of fuel, feed and fertiliser are requiring farmers to adapt the way they operate. Add to this an increasing focus on sustainability and it is clear that farming life