Turning on the kettle for the first cup of tea in the morning, most of us would once barely have considered the energy it would take to heat the water, let alone where that energy came from. But in the past year, rising costs have forced us to learn more about our energy system – and how it's serving our modern nation.
Last month, the Prime Minister created a new department for Energy Security and Net Zero. It will be tasked with securing our energy supply, improving energy markets and seizing the opportunities of net zero.
When it comes to energy security, Britain faces two particular challenges:
Our dependence on imported fossil fuels – notably gas, which warms most of our homes. Gas is also used to generate around 40 per cent of our electricity
Our reliance on fossil fuels to generate electricity during periods of peak demand (typically between4 p.m. and 7 p.m.)
In recent years, Britain has taken major strides towards energy security through building more wind and solar farms. But this is just the beginning. We also need a smarter system that can match supply and demand in order to make better use of the renewable energy we can generate. Research from Cornwall Insight (commissioned by Smart Energy GB) has shown smart meters could play a vital role in this upgraded energy system.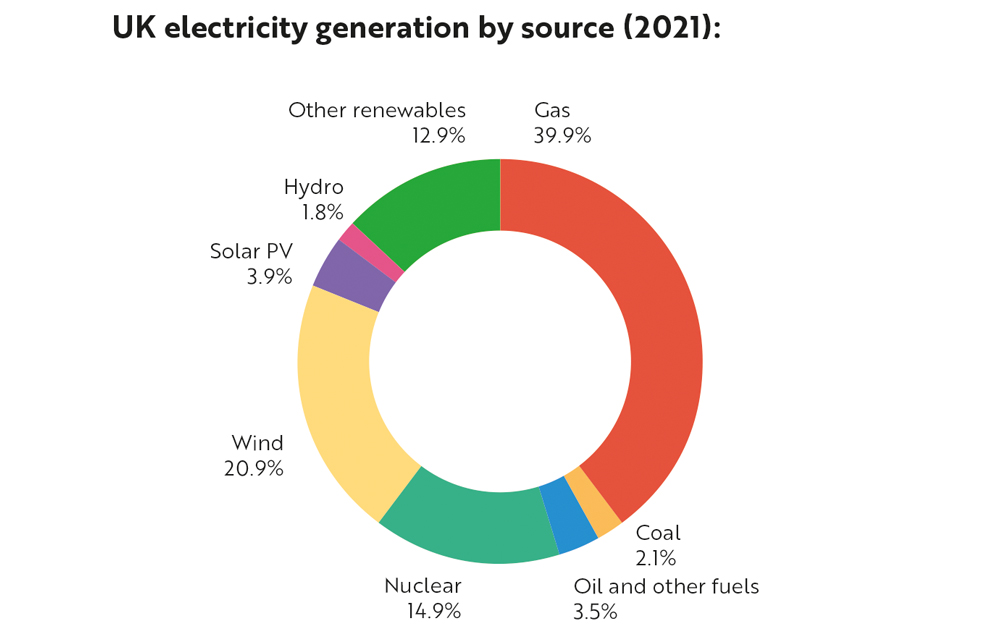 Smart meters give us real-time information via our in-home displays. This information allows us to change how much energy we use and when. If we can reduce how much we use during peak times, we will reduce the need to turn to imported fossil fuels when supply from our own renewable sources is low. Households consume around a third of electricity in this country, so we have a significant impact on daily peaks in demand.
For consumers this also means the chance to save money during off-peak periods. For example, tariffs can incentivise customers to shift some of their usage to periods when renewable supply is plentiful – such as wind power on a blustery day. Over the winter, we saw demand-side energy management used at scale for the first time, with around one million households signing up to National Grid ESO's Demand Flexibility Service trial. Customers with smart meters were paid to use less energy during peak periods.
In time, smart meters will also play a crucial role in maximising the benefits of the green technologies that will make it easier for more people to take part in this sort of scheme. For example, with the help of smart meter connectivity, electric vehicle owners could program their car to charge at the point in the night when electricity is at its cheapest.
New battery storage technologies could make it possible for more households to store energy when it's cheaper. For those with solar panels, some of whom can already sell energy back to the grid, smart meters, along with these battery storage innovations, could help them become even more self-sufficient. Many of these exciting opportunities to reduce our reliance on imported gas would be much more difficult with analogue meters in our homes.
What's more, is there a chance this new approach to managing supply and demand could even turn the UK into an energy exporter?
While the UK has traditionally been an importer of electricity from Europe, some analysts predict we could see more demand for British energy in the future – particularly as the UK significantly expands its wind infrastructure(in line with the government's Net Zero Strategy).
At the same time, we are also increasing connectivity between Britain and the continent – making it easier to sell our energy to our neighbours. This won't happen immediately. But it could depend on changes that are happening today – all of which could help reduce our reliance on imported fossil fuels in the meantime.
Each smart meter installed could help us to make the most of our greener, British energy sources. Search 'get a smart meter'.*
*Eligibility may vary
Unlock unlimited access, free for a month
then subscribe from as little as £1 a week after that