Over the past winter, for the first time in decades, concerns about where our energy comes from, and whether we have enough for our needs, have become a public talking point.
In Britain we import around 50 per cent of the gas we need – making energy security a particularly pressing issue.
What would it take to make Britain energy secure?
An energy-secure Britain would have a continuous, affordable supply of energy that could respond to changes in supply and demand. We currently rely on gas to heat the majority of our homes, and to generate a third of our electricity. Reducing the amount of gas we need to import – and making more homegrown energy instead – could improve the longer-term energy security of our country.
Investment in more renewable generation is an important part of the solution. But our current energy system was not built to make the most of the intermittent supply from wind and solar.
An energy system for our times
Our energy system was designed for carbon-fuelled power stations, which produce more or less electricity depending on how much we were likely to need.
Renewable energy is cheaper, cleaner and homegrown. But it's also less predictable and harder to control. We can't make the wind blow when we need the turbines to turn. We need a more flexible approach to managing our intermittent renewable energy – one that addresses both supply and demand.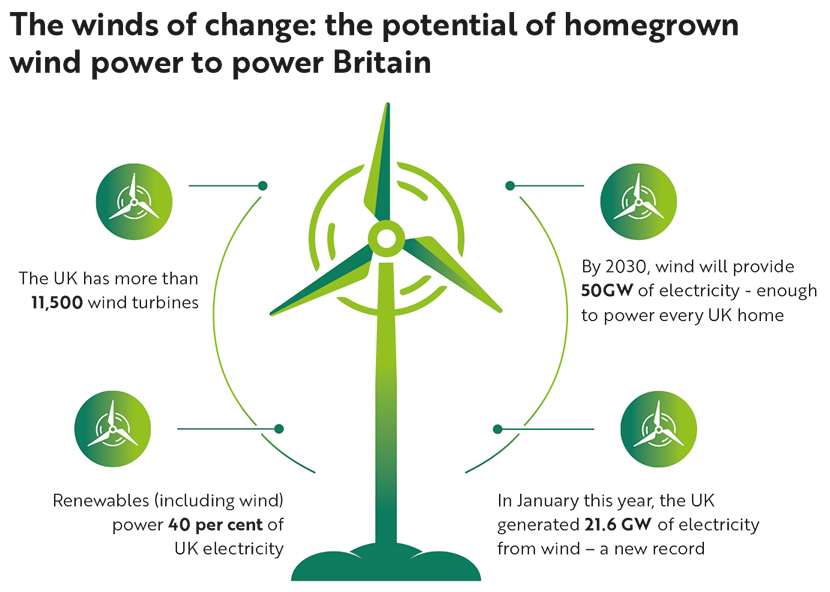 Consumer power
Our homes consume a third of the gas and electricity used every year. So if we use less energy at home – particularly during the 4 p.m. to 7 p.m. daily peak – we reduce the need to fall back to carbon-intensive sources like imported gas when there's not enough supply from renewables.
The Demand Flexibility Service trials of the past winter showed how this could work in practice. More than one million households with smart meters signed up to reduce their energy use during peak 'events'. Their energy suppliers used smart meter data to calculate and pay them for their savings.
This type of flexibility would be much more difficult to achieve without the information provided by smart meters.
Flexible pricing
As more of us join the 55 per cent of households with smart meters, flexible time of use tariffs will become more common. Truly flexible tariffs could even change throughout the day, depending on demand and supply from renewables.
This could become more important as more of us swap our petrol cars for electric vehicles. If we all got home from work and plugged our cars in at 6 p.m., we would create huge peaks in demand. Instead, our smart meters could enable smart charging, which could automatically charge our cars during off-peak periods or when supply from wind was high.
At present, some wind farms are paid to 'power down' when they are producing more than can be used. A more flexible system would allow us to store more cheaper, green energy in our car batteries for when it was needed.
Smart meters and energy security
Smart meters have the potential to play an important role in strengthening Britain's energy security by enabling us all to change how much energy we use, and when. They are a crucial part of a smarter, more flexible energy system that could allow us to use more homegrown, renewable energy – and save money in the process.
Search 'get a smart meter'*.
Unlock unlimited access, free for a month
then subscribe from as little as £1 a week after that